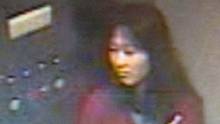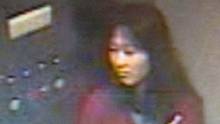 The authorities in L.A. have announced the results of a recent testing on Thursday, declaring that several more tests are required to determine the cause of 21-year-old Canadian tourist's death, whose dead body was discovered from within a water tank at the roof of downtown Los Angeles hotel.

The authorities ordered an autopsy of the dead body on Thursday, which did not provide any definitive answers, to determine whether Elisa Lam was murdered, committed suicide or fell victim to a bizarre accident. The spokesperson for the coroner's office informed media sources that the newly requested toxicology results might take up to six to eight weeks. Police has been unable to find a reason or cause behind the incident, labeling the death to be overly suspicious. It was disclosed that the cisterns, where the body was found, are placed on platform that is at least three metres above the roof. Even beyond that, to reach into the tanks, someone would have travel to the top floor then take a staircase that has a locked door and emergency alarm preventing roof access. Furthermore, one would have to use another ladder to reach the platform and then climb through side of the tank.

Liam's body was discovered within the cisterns when a maintenance worker visited the water tanks in response to complaints regarding low water pressure. Liam's last confirmed presence, before her death, was recorded on the hotel's surveillance camera showing her stepping inside and outside the elevator and pushing buttons while sticking her head out the doors, looking in both directions.