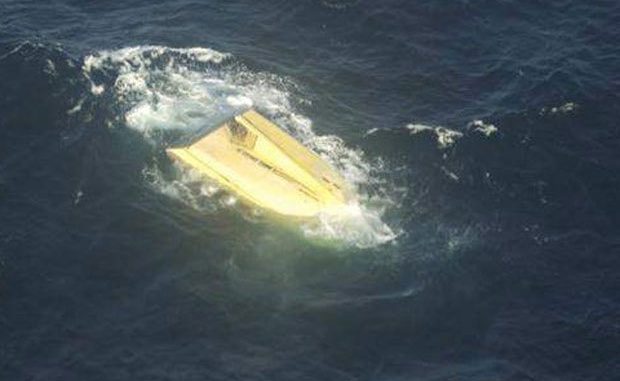 Sources have confirmed that a military aircraft has been designated to take off today and resume the search operation to find any signs of a fishing boat capsized off of Nova Scotia, while claiming the lives of its five crew members. A spokesperson for the RCMP, Cpl. Scott MacRae, confirmed that a coast guard vessel, named Sir William Alexander, is also being steamed towards the area to patrol around a hundred kilometers southeast of Liverpool, where the debris was initially located on Thursday.

Cpl. MacRae alleged that the fishing vessels are already underway towards the area, while police collects and transmits information to relocate lost fishermen or their dead bodies. MacRae shared the results of a recent search conducted on Thursday, which discovered small items located near the debris, i.e. the last known position of the 13-metre Miss Ally which overturned sometime Sunday. He alleged that an initial examination of those photos snapped during search and rescue mission's air patrol suggested that those items were from the vessel.

The search and rescue mission was called off recently, soon after which the families of fishermen requested federal authorities to attempt and recover the hull of the vessel and principally fetch the dead bodies of the fishermen and bring them home. The upturned boat was last seen by the coast guards on Wednesday afternoon. George Hopkins, whose son Joel was aboard the Miss Ally, has said he was pleased that the efforts to find the overturned hull had resumed.