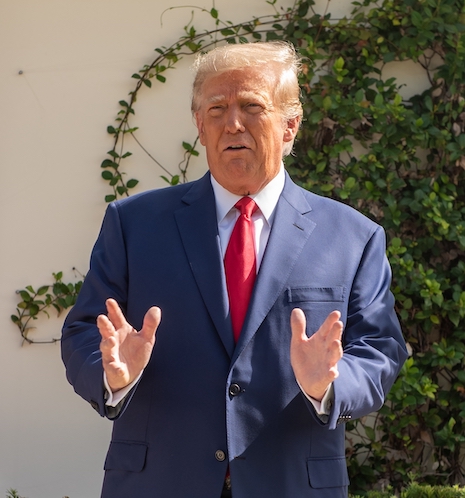 This article was last updated on June 5, 2023
Canada:

Oye! Times readers Get FREE $30 to spend on Amazon, Walmart…
USA:

Oye! Times readers Get FREE $30 to spend on Amazon, Walmart…
Donald Trump Plans to Direct His Supporters to Vote for Joe Biden in 2024
After losing the 2020 presidential election, former President Donald Trump has been actively contemplating his next move. According to an impeccable source in DC, Trump's plan is quite unexpected.
If he isn't selected as the Republican presidential nominee in 2024, our source says he's not going to endorse anyone who wins the primaries. Instead, he's planning to direct his legion of supporters to vote for Joe Biden. This might sound incredibly far-fetched, but the source is completely reliable, and we can see Donald doing something unscrupulous like this.
The Plan Unpacked
So, what's behind this strange strategy? The answer is quite simple: Donald Trump doesn't want any Republican apart from himself to occupy the White House again. By directing his supporters to back Joe Biden in the next election, Trump would be effectively crippling the Republican party. It's a move that would decimate the GOP's chances of winning the presidency and would undoubtedly cause a lot of damage within the party.
But what's in it for Trump? The answer is a presidential pardon. Allegedly, the former President has been seeking a deal where he can obtain a pardon for any current or future charges he might face. In return for supporting the Democratic nominee, Trump would secure immunity from prosecution and be free to go about his business without fear of legal repercussions.
Will it Happen?
Of course, there's no guarantee that this plan will actually happen, and there's no guarantee that Trump will be indicted. However, the mere fact that such a scheme is being discussed is deeply concerning. It's yet another example of just how uncertain and volatile American politics has become.
The prospect of an ex-president actively working to sabotage his own party's candidates is unprecedented in American history. It would undoubtedly cause a rift in the Republican party and could potentially cause the party to collapse entirely. With this plan, Trump threatens not only the GOP's chances in 2024 but the long-term future of the party as well.
And Finally…
While this plan might seem outlandish, it's not outside the realm of possibility. With Donald Trump, anything is possible. It will be interesting to see how this plays out over the coming months and years.
You can publish this article on your website as long as you provide a link back to this page.