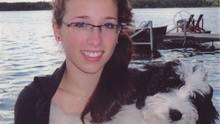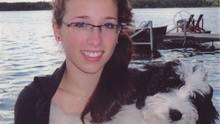 The family of a Nova Scotia teenager asserted that she killed herself because she was raped by four boys and later a photo of the assault was circulated that helped in bullying her. A 17-year-old high-school student, Rehtaeh Parsons, from Cole Harbour, near Halifax, struggled emotionally for more than a year after she was sexually assaulted and later the police investigation ended without any criminal charges.

Parsons's uncle, Michael, mentioned during an interview that "she was not ashamed of what happened to her. We made sure that she knew it was not her fault. But the thing that happened hurt her so deeply, the only way she could deal with that was to turn that hurt into anger. And that anger consumed and took her." He reiterated that his niece was raped in November, 2011, when she was 15-years-old, and was visiting the house of a family friend with another teenage girl.

He further explained that one of her assailants distributed a picture of the incident, that spread virally in the community and resulted in her being so much harassment that she decided to quit Cole Harbour District High School. Mr. Parsons alleged that "at first, Reh was really hurt. She cried and cried. Then came a day when she got sick of being hurt and she got angry." On a Facebook tribute page, Ms. Parsons' mother, Leah, wrote that her daughter hanged herself Thursday and was taken off life-support Sunday.