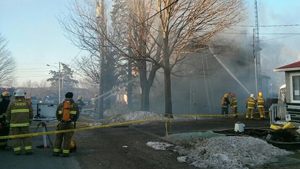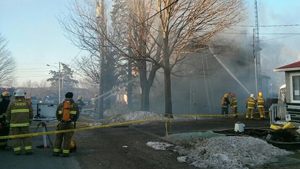 The 11-year-old girl who barely survived a deadly fire in Thurso, Que., explained the account while she escaping for her life along with her friend, two other children and her friend's parents, who were there to stay for the night. The incident consumed life of two sisters, aged three and eight, who were found dead in a home in Thurso, Que., i.e. 45 kilometres east of Gatineau, on Wednesday morning.

Anouck Robineau recalled that she was sleeping with her friend in the basement of the two-story home on Lacroix Street when they were awoken by screams. She mentioned that her friend attempted to escape through the door leading upstairs but she was enveloped by flames. The French speaking, Robineau, explained that she than grabbed her 12-year-old friend and pulled her back down before closing the door. Having failed to escape through door, both started to escape through basement window, however, the first two they were covered by metal bars. Later they managed to escape though the third window, which was not covered by bars, and her friend's kicked it from the outside.

The pair then reached the sidewalk where they, along with her friend's parents and three other children, they witnessed another eight-year-old girl making a failed attempt to escape from her bedroom window on the second floor, and being consumed by flames. Later, the father attempted to climb up to rescue the girl and her three-year-old sister, but he failed too. Firefighters found their bodies inside the home several hours later.