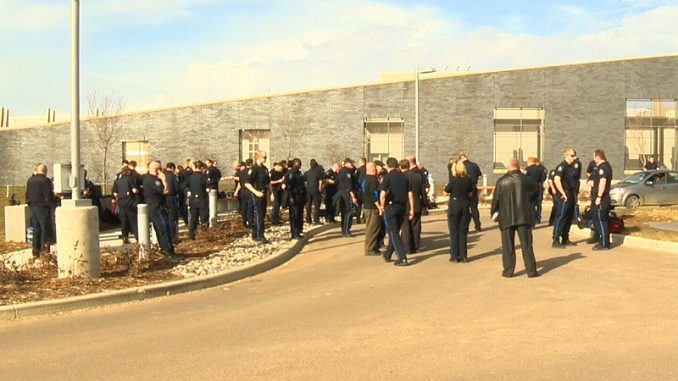 The union representing jail guards has confirmed that the striking staff of two Alberta correction facilities have been ordered back to return to work by the province's labour board. A spokesperson for the Alberta Union of Provincial Employees, Bill Dechant, alleged that the ruling so far only applies to the guards of the Edmonton Remand Centre and another facility in Fort Saskatchewan. However, the fate of the guards striking at other five provincial facilities is still unknown.

The strike by the staff at Alberta correction facilities began on job Friday, due to concerns regarding a newly-built mega-jail in Edmonton. The chairman of The Alberta Union of Provincial Employees Local 003, Clarke McChesney, stated that the guards of the new Edmonton Remand Centre highlighted numerous issues even before the jail's opening. Addressing the reporters on Saturday, McChesney mentioned that "we wanted to slow the process down." The AUPE asserts that it provided with five pages worth of design flaws after touring the sprawling facility, which is designed to house 2,000 inmates.

Speaking categorically, it was revealed that the union is completely unsatisfied with several of the new procedures being imposed at the mega-jail. He confessed that even though "the technology is really outstanding," still "there are lots of really great things that are going to happen and a transition we're very excited about being a part of, but we wanted it done in a safe manner." The inmates started to move into the north Edmonton center on April 12, whereas the wildcat strike began on Friday.