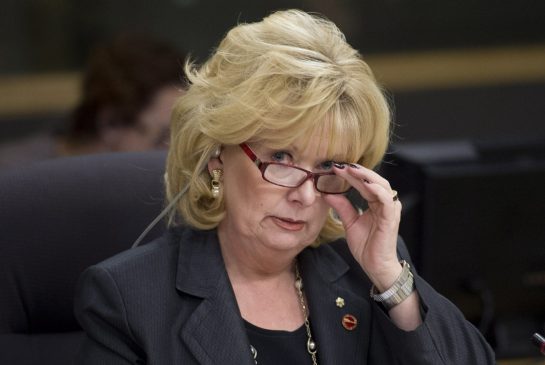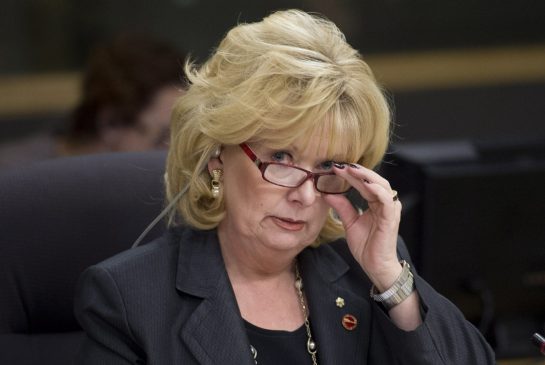 Troubled Senator Pamela Wallin might be asked to repay even more that the amount quoted in the initial audit by an independent firm, since the audit set aside a list of expenses that were dubiously labeled for travel claims of so-called networking events and were to be investigated by the committee. Upon inquiry of those claims, Conservative Sen., Carolyn Stewart Olsen, explained that there are some unsolved questions about "quite a few" of those claims that total up to nearly $21,000. Stewart Olsen confirmed that Senate committee has reviewed those claims and have forwarded them to the upper chamber's finance unit in order to conduct additional research, which can allegedly take "some time."
The Senate decided to call in the RCMP on Tuesday, when the audit rose questions regarding legitimacy of dubious travel claims from all over Wallin's career as a senator, beginning from 2008 onwards. Apart from the original inappropriate expenses claims that totaled up to $121,348, the auditors also enlisted additional claims of nearly $21,000 for further review, which mostly showed travel to what Wallin described as "networking events." The events are believed to include dinners and meetings.
Wallin has already denounced the audit, labeling it as "fundamentally flawed and unfair," while also having had already repaid $38,000. At the same time, she also vowed to repay all the disputed expenses asked by senate from her own pocket, with interest. This controversy has also landed immense pressure on Prime Minister Stephen Harper, who publicly defended the senator earlier this year.