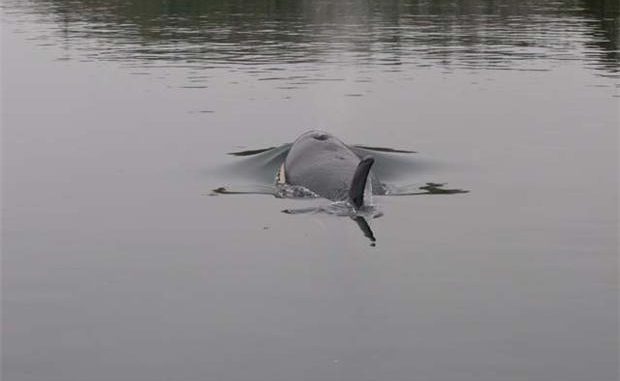 A juvenile killer whale, Sam, who was stranded for three weeks in Weetam Bay on B.C.'s central coast, and was mournfully missing for his mother, finally caught up with its family in a successful rescue mission conducted on Thursday. A killer-whale scientist at Vancouver Aquarium, Lance Barrett-Lennard, alleged that thankfully his cries were heard as soon as he popped out of the bay's narrow entrance, where the transient killer whale quickly hooked itself with another pod and was on his way home.

Barrett-Lennard aided the rescue workers of Department of Fisheries and Oceans during their rescue mission, after which he blissfully stated that "our little Sam was travelling close to them." He mentioned that "that was good. The hope was he would join up with other killer whales and that wasn't going to happen in the little bay he was hanging out in." First sighting of Sam was observed in the isolated bay on Aristazabal Island on July 23, which was termed as a "happenstance visit" by John Ford and Graeme Ellis, a DFO cetacean research team.

Born in 2009, Sam is a member of a transient killer whale family that is seen rarely as their last sighting was observed almost two years ago. He is identified by his uniquely-shaped white eye patches, shape of his dorsal fin and scratches and scars on his white saddle patch. Even though the DFO team quit observation after the night, Barrett-Lennard was there to check on him during his next research trip.