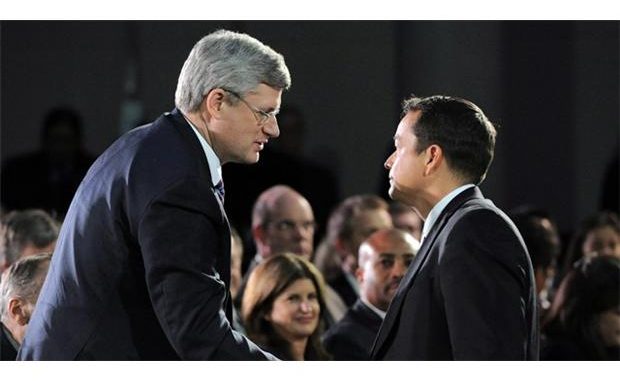 Prime Minister Stephen Harper is anticipated to announce a new federal plan to reform First Nations education on Friday, which is deemed to satisfy the demands put forward by aboriginal leaders. Several sources have confirmed that the announcement is expected to take place at an aboriginal high school near Lethbridge, Alta., where Mr. Harper will be joined by Assembly of First Nations (AFN) national, Chief Shawn Atleo.

Previously, the government released a draft bill to remodel the aboriginal education system last fall, but Atleo rejected them at the time as he laid out five demands to be met before accepting any reforms. The demands included aboriginal control of education, guaranteed funding, protection of languages and culture, joint oversight of the new system, and meaningful consultation. Whereas now, Mr. Atleo communicated to his regional chiefs in an email that there has been "agreement" with the federal government to meet their conditions. "Details continue to evolve, wrote Atleo, who invited the chiefs to attend the announcement." It said that "this is a significant shift and I believe it results from our strong direction from chiefs to take all steps necessary to secure the future of First Nations children."

These proposed reforms will be eventually encompassed in a bill tabled in the House of Commons. They are a central plank in the government's aboriginal affairs agenda. Previously it was highlighted that sixty per cent of First Nations youths in their early 20s do not have a high school diploma, compared to 10 per cent among non-aboriginals.