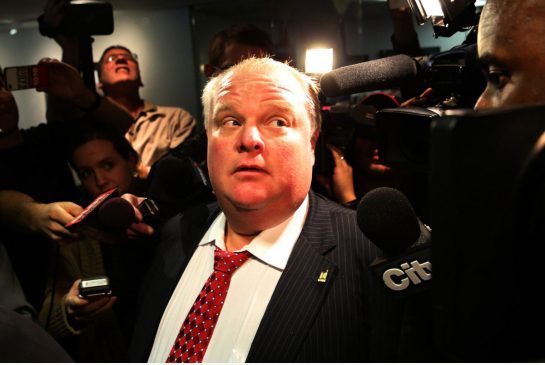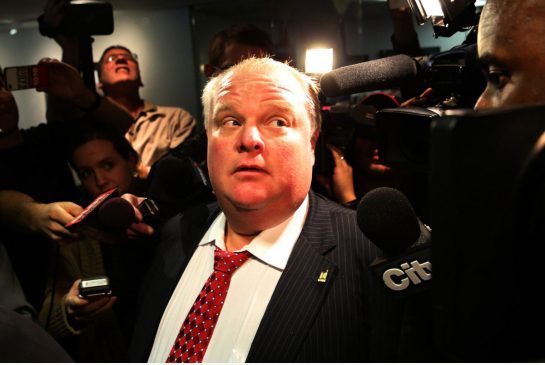 Toronto's notorious Mayor Rob Ford escaped a news conference on Tuesday when inquired if he was still using illegal drugs. Earlier on Tuesday, Mr. was conversing with NBC host Matt Lauer, when he dodged a question inquiring if he had used crack cocaine or any other drugs since their previous conversation on November 18 as he replied that "I don't use illegal drugs."

However, media personals had a hard time believing the mayor since he offered a similar present-tense denial, saying "I do not use crack cocaine," when asked at the time when crack scandal erupted in May. Later after admitting that he actually used crack, he incorrectly alleged that the journalists did not asked him the "correct questions" about whether he had ever used. Consequently, journalists grilled the mayor on Tuesday and sought clarification about the remarks given at the NBC Show. Instead of replying, the mayor asked if there were "any other questions" and then walked away when the drug question was repeated. Later while leaving, he alleged that the local media is "jealous because I do an interview with an American station," and added "I said no and you don't understand the N or the O."

In his interview with Lauer, Mayor Ford confessed having continued drinking alcohol, but explained that it was "not to the point of some of the episodes before." However, he has previously promised at numerous occasions that he will give up drinking entirely. The press conference was called on to discuss the mayor's trip tomorrow to the Federation of Canadian Municipalities (FCM) Big City Mayors' Caucus.