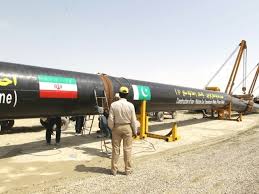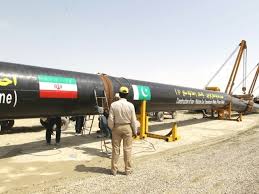 Pakistani Government this Tuesday said that the work on a pipeline to obtain gas from Iran cannot proceed because of the sanctions imposed by the United States of America and the European Union on Tehran, Iran. The Iranian side of the gas pipelines $7.5-billion project is near completion, but Pakistan has is still unable to complete the 780 kilometre section to be constructed on its side of the border.

Last year, Pakistan had asked help from Iran for $2 billion in financing to construct its side of the very controversial gas pipeline. Iran holds the second largest gas reserves in the world but has faced numerous problems due to Western embargo that has seen its crude oil and gas exports halved in the past year. The US officials had earlier warned both the countries that the Iran Pakistan gas pipeline project risks triggering sanctions that are imposed on Iran. The Pakistani petroleum minister Shahid Khaqan Abbasi said this Tuesday that the work on the pipeline is not possible because the project falls under the sanctions imposed.

"The work on the Pakistan Iran gas pipeline project is not possible because of the sanctions imposed by the US and EU," Abbasi said. "This project is affected by the sanctions imposed," he informed without elaborating more. The Iranian Oil Minister Bijan Zanganeh said that Iran was more than willing to go on with the project. "Iran is committed to this gas agreement but until Pakistan has not officially relayed its stance, we cannot react and make a decision," he was quoted.