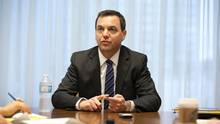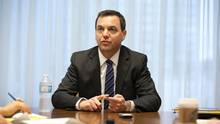 Ontario Premier Kathleen Wynne and Progressive Conservative Leader, Tim Hudak, are not inclined to back down in the libel suit stand-off. Premier Wynne has demanded Hudak to apologize publicly for falsely accusing her of overseeing and possibly ordering the criminal destruction of documents in the premier's office. In addition to that, she also asked him to do the same for allegations posted on the PC party website be removed.

Addressing reporters on Monday, Wynne stated that "I think it's very unfortunate. I did not take legal action lightly. It's not actually the way I think we should have to interact with one another as politicians." Furthermore, she added that "we need to be debating matters of fact. And I'm happy to do that." On the other hand, Mr. Hudak stated that the Ontario PCs will not apologize or withdraw remarks made about Wynne in relation to the gas plant scandal. He stated that "we're not going to be intimidated by a series of angry letters coming from Kathleen Wynne and the Liberals." He alleged that "I just wish they spent as much time trying to get our economy going again as they are scrambling behind the scenes with lawyers. I think they've got the wrong priorities."

The growing legal dispute started off with release of an OPP Information to Obtain (ITO) on March 27, which unveiled a search warrant application that alleged that a former chief of staff to ex-premier Dalton McGuinty acquired access to government computer hard drives that investigators believe were wiped clean.