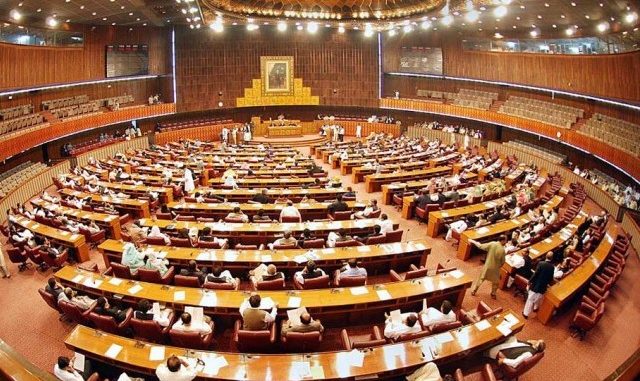 The Associated Press of Pakistan informed today that the Pakistan National Assembly this Monday adopted the Protection of Pakistan law amidst strong protest by the opposition parties. Most of the opposition members walked out of the House but a few members from MQM and JUI-F who moved their amendments earlier, were rejected by the House with a majority vote.

The opposition members continued chanting slogans and protesting in front of the Speaker's dice when the House was voting on the bill. It is worth mentioning that during the first reading of the bill, the opposition members as well as the government ally JUI-F debated the bill to their satisfaction as Speaker Sardar Ayaz Sadiq gave them ample.

After the approval of this bill, the joint interrogation team would investigate all terrorism related cases. Special courts would also be formed to ensure the speedy trial of terrorism related cases. Any person convicted could be kept in any jail across the country. The Muttahida Qaumi Movement (MQM) MNA Ali Raz Abidi tweeted that for the first time MQM, PPP, PTI, JI, JUI (3 out of 4 provinces of Pakistan) came together to reject the civilian dictatorship of the PML-N government.