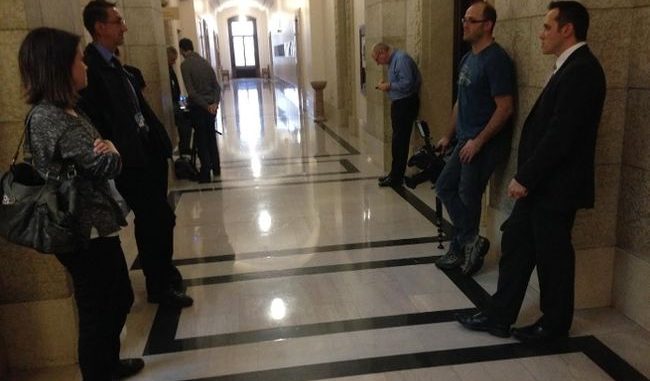 Manitoba Premier Greg Selinger is scheduled to address the media shortly in a press conference most likely discussing the growing list of senior cabinet ministers questioning his role as leader. The premier has called a press conference at 4 p.m.

Justice Minister Andrew Swan joined the list of revolting ministers on Tuesday afternoon as he publicly highlighted growing concerns over Selinger's leadership. He mentioned on Tuesday that "I am very concerned that these concerns are getting in the way of talking about the things we have accomplished," adding that "based on all of that, I am speaking to you today to tell you I agree the premier has a very difficult decision to make based on the evidence that has been put in front of him." Furthermore, Swan referenced to recent polls and the loss of career NDP member Judy Wasylycia-Leis in last week's mayoral election to highlight the concerns they've heard at the doors as evidence that "anger at the premier is getting in the way of being able to connect to Manitobans." He stated that "we have found that when you speak to people, when you go door-to-door with candidates, if there was anger, it was directed at the premier."

Prior to Swan, Finance Minister Jennifer Howard and Municipal Government Minister Stan Struthers have already publicly questioned Selinger's leadership. Whereas, Health Minister Erin Selby also raised similar concerns in a morning interview on CJOB. In addition to that, a morning cabinet meeting was also cancelled, causing speculation that an internal revolt might be taking place within Selinger's cabinet.