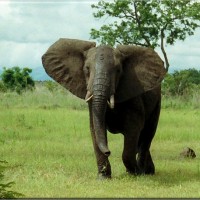 This article was last updated on April 16, 2022
Canada:

Oye! Times readers Get FREE $30 to spend on Amazon, Walmart…
USA:

Oye! Times readers Get FREE $30 to spend on Amazon, Walmart…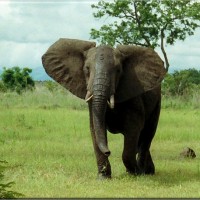 The story started uneventfully. The town council wanted to pass a new bylaw which would add some harsher penalties for pet owners who were not being responsible. Dog owners were not picking up after their animals; cats running around wild and getting into mischief, that sort of stuff.
However, attached to the supposed 56 page bylaw was a three page appendix proposing to ban exotic animals. This list included elephants, giraffes, armadillos and hippopotami; all species which have never been seen in this small town located 40 km north of Edmonton. Now keep in mind that the entire document was draft and had not yet been finalized by council. All of this was merely a proposal. Nevertheless, it was this ban that seems to have caught the attention of some of the major news outlets much to the guffaws of the rest of the country.
On December 31, 2010, Global News put together a segment on Morinville discussing the banning of exotic animals. They talked with some of the residents and asked them if they had ever seen an elephant in town. They included the shot of a cute 6 year old boy being asked by a reporter what he would do if he ever saw an elephant in Morinville. "Run away!"
On January 2, 2011, in an
editorial in the local paper
, the Morinville News, the editor and owner Stephen Dafoe points out how the major networks try to pick up the slack if they don't have any stories of substance.
In a slow news week television news programs need to fill the same time slot that they do when the streets are flush with stories.
Mr. Dafoe goes on to point out how the
Global News segment
with a great flourish of journalistic hyperbole and not unsubstantial Hollywoodesque grandiosity, intersperses its reporting of the banning of exotic animals and its interviews with citizens of the town with film clips of Godzilla running amuck in some poor unsuspecting Japanese town and the stampede of various wild animals (including elephants) through the centre of the town in the movie Jumanji. It is quite hilarious.
I suppose that Mr. Dafoe is quite right in how all this media attention is distracting from the much needed bylaw and its serious objectives. He doesn't sound happy about how the emphasis placed on one small portion of the bylaw, the banning of exotic animals, was turned into a news item ridiculing the town about what seems to be a cockamamie bylaw.
It is unfortunate. It does seem to have been a slow news week and Global News jumped on what they thought was an amusing filler for their news hour. Morinville just happened along at the right time and there's nothing like a good elephant stampede to break up the monotony.
Click
HERE
to read more from William Belle
References
Morinville could ban armadillos, elephants and other 'exotic' pets
This link takes you to a page with a news article and a video of the original news segment including the clips of Godzilla and Jumanji.
Exotic animal ban much ado about nothing By Stephen Dafoe
After the editorial is a copy of the proposed list of exotic animals to be banned. As well as the animals previously mentioned, I also see anteaters, crocodiles, ostriches and arachnids (spiders) plus many more. Who would have guessed? 🙂
You can publish this article on your website as long as you provide a link back to this page.