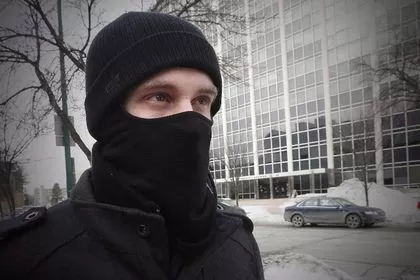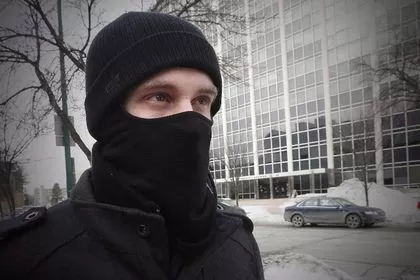 The RCMP has released a homemade video showing the IS-linked terrorist, Aaron Driver, openly declaring his intentions and his hatred for Canada. In the video, a masked man clearly states that "I give my pledge of allegiance to (ISIS leader) Abu Bakr al-Baghdadi, who's called for jihad in the lands of crusaders, and I respond to this call."

The jihadist video was first obtained by the authorities in the U.S. and it made its way to their Canadian counterparts on the same day when Driver was killed. However, Aaron Driver's parole terms restricted him from using a smart phone, the internet or social media. Therefore, RCMP deputy commissioner Mike Cabana pointed out in a press conference on Thursday that Aaron Driver had "constant contact" with other ISIS terrorists abroad, adding that he was in "significant communication" with several "well-known, prominent members of ISIS." Cabana stated that he was only a "lone wolf" terrorist insofar as he was alone at the time of his confrontation with police.

Aaron Driver was placed under a peace bond, i.e. he had only restricted civil liberties without being convicted of terrorism, because of his communication with an ISIS jihadist in Texas. The Texas terrorist sent Driver a text message before killing two people. Even though Aaron Driver is sometimes considered as a depressed and deranged man, he was in fact part of a network of radical Islamists and the authorities were absolutely correct in issuing a peace bond to restrict Driver's abilities to carry out an attack.