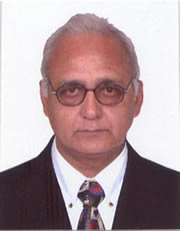 This article was last updated on April 16, 2022
Canada:

Oye! Times readers Get FREE $30 to spend on Amazon, Walmart…
USA:

Oye! Times readers Get FREE $30 to spend on Amazon, Walmart…
The end of year 2009, like every year, will be marked by the birth of Jesus Christ on 25th December. Coincidentally this year, another important day of 10th Moharram will also be observed in the same weak on 28th Dec.. Islamic history witnessed the biggest terrorist action 1329 years ago on 10 October 680 BC, when Imam Hussein, the grandson of Prophet Mohammad was assassinated along with 72 members of his family in the city of Karbala on the banks of river Euphrates. A particular sect of Muslims mourns this day in different ways. Majlis' are organized, processions are taken out, devotees of Hussein walk on fire and beat themselves with swords and chains to pay obeisance. Different types of mourning programmes are held to remember Imam Hussein for his sacrifice for saving Islam from Yazid who, unfortunately, was a 'Muslim' ruler of Syria and was the real enemy of Islamic principles.

As the festival of Vijayadashmi celebrated as the victory of truth over lie, in the same way, Moharram is also observed as the victory of truth over lie. The only difference is while Lord Rama achieved victory of truth by killing the devil Ravana, whereas Imam Hussein, along with his family and relatives, bravely fought the huge force of Yazid. Cruel, characterless and egoist Yazid killed Imam Hussein and all his colleagues. But, indeed, the martyrdom of Imam Hussein is the symbol of the victory of Islam. Historians are of the view that had Imam Hussein, being the grandson of prophet, accepted that paramountcy of the cruel 'Muslim' ruler Yazid, it would have been the blackest incident of Islamic history. But Hussein preferred being killed along with his family, children and colleagues, rather than accepting Yazid as Muslim ruler of an "Islamic country".

Today, the terrorism spread over the entire world and maximum involvement of Muslims in it repeatedly raises the question that what are the real teachings of Islam? To kill innocent people, carry on suicide attacks or to devote oneself for the protection of truth, justice and humanity? The world remembers the sacrifice of Hussein because he never tried to use force or kill anyone so as to protect Islam. This is the reason that today even the people of the communities other than Muslims, also remember him. Through his sacrifice, Imam Hussein proved that to achieve the goals of justice, one should be ready to give his life also. This incredible courage made him an ideal martyr for the entire world. In the words of famous poet Josh Malihabadi- Kya Sirf Musalmaan ke pyare hain Hussein? Charakh-e-nave basher ke sitare hain Hussein. Insaan ko bedaar to ho lene do, har qaum pukaregi, hamare hain Hussein. . (Is Hussein only loved by the Muslims? Husain is a Shining star .Let the human being awakened, every community will say, Husain is ours. Another famous Indian poet Kunwar Mahendra Singh Bedi 'Sahar' was a great fan of Hussein. In many of his works, he remembered Hussein. He says- Zinda Islam ko kiya toone, hakk-o-batil dikha diya toone. Ji ke marna to sabko aata hai, mar ke jeena sikha diya tune. (You made the Islam alive, you shown, justice & injustice. Every body knows how to die after live. But you taught how to live after death. Considering Hussein as a property of humanity 'Sahar' continues- Tu to har daur ke har deen ke insaan ka hai, kam kabhi bhi teri tauqeer na hone denge. Hum salaamat hain zamaane mein to insha allah, tujhko ik qaum ki jageer na hone denge.(you belong to the people of every era and every religion,we will never less your highness. By the mercy of God, we are until alive in this world, I would not let you belong to a single religion). In the same way, many other non-Muslim poets have paid homage to Imam Hussein. Disturbed by the bloody game played by Yazid in Karbala, poets Kehar Singh and Mahendra Singh said- shah ke rauze se jab chal ke hawaa aati hai, dasht ke zarre se khushboo-e-wafa aati hai. Kitne bedard the woh aapke qaatil maula, hum to hindu hain magar sunke hayaa aati hai.

A controversial truth about the sacrifice of Imam Hussein is that a particular sect of Muslims, calling itself 'true and real follower of Islam', oppose to observe the sacrifice of Imam Hussein in a mournful manner. To show their protest, these 'true and real Muslims' call the activities of Moharram like Majlis, Maatam, Juloos, Taaziya, Alam (symbol) etc. as Biadat. Biadat means some kind of evil and anti-Islamic activity. This is necessary to note here that the tall symbol which is raised during Moharram, is known as Alam. According to the history of Karbala, this Alam was in the hands of Abbas, the brother of Imam Hussein. He was also martyred. Remembering Abbas, Indian poet Kishanlal says- Mit nahin sakta kabhi makhmoor gham abbas ka, naqsh-e-sajda ban chukka hai har qadam abbas ka. Gar musalmaan biadatein kehkar alag ho jayenge, ho ke hindu hum uthayenge, alam abbas ka.

Anyhow, the above sentiments could only be the result of truth and sacrifice of Hussein. May be less among Muslims, but there are large number of people loving Hussein in other communities. The same group of Hussein lovers is once again compelled to think that the Islam which Hussein protected by giving away his life, is in the wrong hands of so called 'saviours' of Islam. Does Islam need another Karbala for its protection? Is Islam once again going under the control of the inhuman Yazidi forces? People carrying on suicide attacks and firing on devotees in Mosque are followers of 'Yazidi Islam'? According to history, the Yazidi forces carried out first attack on 10th Moharram at the time when Imam Hussein was busy in Morning Prayer. Today again the same is happening, whether in any part of the world.

According to my information and knowledge, perhaps after the Karbala incident, no Muslim parents gave their child, the name 'Yazid'. But I was proved wrong. In January this year
a video was issued by the terrorist organisation Al Qaeda. In this video, an Al Qaeda commander Mustafa Abu Al Yazid was shown spitting out poison against India, the US & Pakistan administration.. Then I again believed that 'Yazid' is not dead yet, he is still alive. As 'Yazidism' has established itself in Islam today, and this 'Yazidism' is once again trying to degrade Islam in the entire world, there is not only a need of another Karbala, rather to save Islam it is also imperative to promote Hussein and 'Husseinism'. That's why a famous poet has said-
qatl-e-hussein asl mein marg-e-yazid hai, islam zinda hota hai har karbala ke baad
.(Assassination of Hussein is in fact the death of Yazid, whenever there will be other tragedy like karbala(sacrifice), Islam(justice) will get life again & again).
About the Author

Author Tanveer Jafri is a columnist based in India.He is related with hundreds of most popular daily news papers/portals in India and abroad. Jafri, Almost writes in the field of communal harmony, world peace, anti communalism, anti terrorism, national integration, national & international politics etc.He is a devoted social activist for world peace, unity, integrity & global brotherhood. Tanveer Jafri is also a member of Haryana Sahitya Academy & Haryana Urdu Academy (state govt. bodies in India). Thousands articles of the author have been published in different newspapers, websites & newsportals throughout the world. He is also a receipent of so many awards in the field of Communal Harmony & other social activities.
You can publish this article on your website as long as you provide a link back to this page.