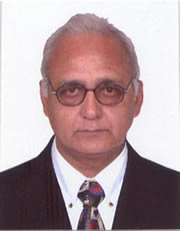 This article was last updated on April 16, 2022
Presently, many countries of the world are the victims of terrorism. This terrorism is mostly involves the terrorism being spread in the name of 'Islamic Jihad'. In order to understand the definition of a true Muslim, we can see that besides murder, rape, theft, lies etc., the use of Drug & liquor or involvement in its business is also prohibited in Islam. Are the persons involved in this jihadi terrorism, who belong to the Muslim families, aware of this fact? If yes, then to what extent they follow it. How much these terrorists apply the Islamic education on their lives?
Recently, a journalist from a well reputed international media group took an interview of one such determined terrorist at a secret place in Punjab province of Pakistan. This 30 years old Punjabi youth, named Amjad Butt had an AK 47 on his shoulder and a revolver on his side. While introducing himself, Butt told that earlier he himself was drug addicted and later got involved in its smuggling. He said that after his involvement in drug business, people started calling him goon. Butt accepted that neither he can perform Namaaz nor he can read the holy Qur'an. Other than that, he doesn't have any Islamic knowledge. Despite this, Amjad is so confident that it's easy for him to kill anybody and give away his own life in the name of Islam. Punjab province, Pak Occupied Kashmir and FATA region on Afpak border have large numbers of such fighters who, whether know Islamic education or not, follow it or not, but are experts in killing and getting killed in the name of Islam.
The roots of jihadi terrorism are much talked about thing and this incident has been recorded as a black chapter in the history. While readying themselves against the occupant Soviet forces, the Afghan fighters, later known as the Taliban, declared 'jihad' against the forces of Soviet Union. While on the name of 'jihad' illiterate Afghan Muslims came together against the Soviet Union, at the same time the US also provided armed assistance and training to the Taliban and encouraged them to fight against the Soviet forces. Many such trained terrorists are still a headache for the humanity. Amjad Butt also got trained from one such training camp. According to him, when he went back to his village with weapon with him, the same villagers who used to call him a criminal and goon, started calling him a 'devoted jihadi Muslim,' ready to give his life for Allah. By getting 'inspired' from him, over 50 youths of his clan have also joined the jihadi mission, Butt added.
In future, the same fighters would become a part of any terrorist organisation like Lashkar-e-Taiba, Jaish-e-Mohammad, Harkat-ul-Ansar, Lashkar-e-Jhangvi etc. Though all these organisations might have been formed for different purposes, but together all these are involved in anti-human and anti-Islamic actions. For instance, Lashkar-e-Jhangvi was initially constituted to conduct anti-Shiite activities. It carried on many attacks targeting the Shiite community. Dozens of these attacks involved targeting of devotees at the Mosques, Imambaras and Moharram procession etc. Now this terrorist organisation has expanded its scope of work across the entire Pakistan. Its members have also been caught in charge of anti-Army activities.
Similarly, the Lashkar-e-Taiba, which was created with the sole objective of getting independence for Kashmir, has also started working away from its objective. This organisation is involved in killings of many innocent people in India besides the killing of a retired General of the Pakistan Army. These inhuman groups succeed in getting poor and depressed uneducated youths by saying that besides all materialistic things, they would also get heaven. In this allurement, an illiterate and unemployed youth joins such terrorist organisations. Currently, all Pak-based terrorist organisations are targeting the US, India and their interests.
Like Pakistan, the Afghanistan-based Islamic jihadis too have nothing to do with true Islamic education. The main source of income of the terrorists of the Taliban ideology is poppy cultivation. This is the most dangerous drug business of the world. According to an estimate, 93 percent of total world opium production is in Afghanistan. Around 1500 square mile is under poppy cultivation. In the year 2007, the income from opium trade was $64 billion. This amount was distributed among 2 lakh families besides the district chiefs of the Taliban, jihadi fighters and drug mafias. At that time, the total opium production was 8200 metric tonnes. This production was double of the estimated consumption in the world.
Drug industry is not only limited to opium rather after the processing of poppy, 12 percent Morphine is obtained. Moreover, the source of Heroine is also poppy. The main source of livelihood for the Taliban fighters, their families and purchase of the weapons is poppy cultivation. While in Iran, there is death penalty for the people involved in such business, at the same time these Taliban, calling themselves true Muslims, jihadis etc., completely live on this anti-Islamic business. The same Taliban carry on anti-Islamic activities like publicly torturing and insulting women. They oppose school education. Brutal killings of innocents are a part of their daily life. In such circumstances, the question arises that who gave them the right to link the words religion, Islam and jihad with their inhuman activities? Today, the Islam is not being insulted by any outsider rather by these terrorists who themselves don't deserve to be called Muslims.
About the Author

Author Tanveer Jafri is a columnist based in India.He is related with hundreds of most popular daily news papers/portals in India and abroad. Jafri, Almost writes in the field of communal harmony, world peace, anti communalism, anti terrorism, national integration, national & international politics etc.He is a devoted social activist for world peace, unity, integrity & global brotherhood. Tanveer Jafri is also a member of Haryana Sahitya Academy & Haryana Urdu Academy (state govt. bodies in India). Thousands articles of the author have been published in different newspapers, websites & newsportals throughout the world. He is also a receipent of so many awards in the field of Communal Harmony & other social activities.

You can publish this article on your website as long as you provide a link back to this page.