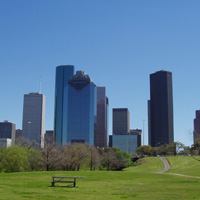 Houston police are investigating the fatal shooting of a man in the 6000 block of Rampart about 9:20 p.m. last Thursday (May 5).
The victim, Jonathan Hernandez, 24, of Houston, suffered multiple gunshot wounds and was transported to Memorial Hermann Hospital where he was pronounced dead.
HPD Homicide Division Senior Police Officer E. Castaneda and Officer J. Sosa reported:
Patrol officers responded to a shooting call at the above location and found Mr. Hernandez on the sidewalk. Paramedics arrived and transported Hernandez to the hospital.
Witnesses stated the suspects were last seen in a dark-colored vehicle, traveling southbound on Rampart from Gulfton.