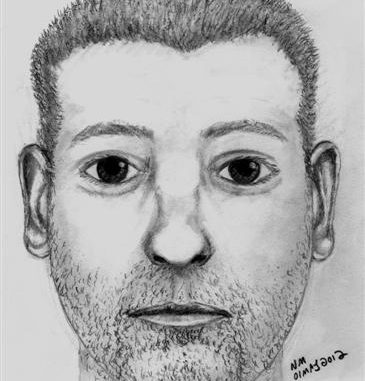 The Ottawa Police Service Sexual Assault/Child Abuse Section is releasing a composite sketch of a male suspect in relation to multiple sexual assaults that occurred in both the Downtown area and South Ottawa between April 14, 2012 and April 27, 2012.
In seven incidents, a male suspect approached women from behind and pulled their pants down while in another incident the suspect followed a woman into a school.
The suspect is described as a white male, 20 to 30 years, 5 ft 6 in (168 cm) tall, average to medium build with short dark hair, dark eyes, wearing a dark hooded jacket and in some instances, a dark baseball cap.