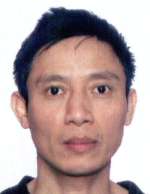 The Toronto Police Service is alerting the public to a sexual assault investigation.
It is alleged that:
– on Tuesday, May 25, 2010, the suspect followed a 10-year-old girl in an apartment building in the River Street/Oak Street area,
– when the girl tried to enter her apartment, the suspect grabbed her, dragged her into his apartment, and sexually assaulted her.
Hung Duy Bui, 40, of Toronto, is wanted for:
1) Sexual assault,
2) Kidnapping,
3) Forcible Confinement
He is described as 5'4", 125 lbs., with brown eyes and black hair.