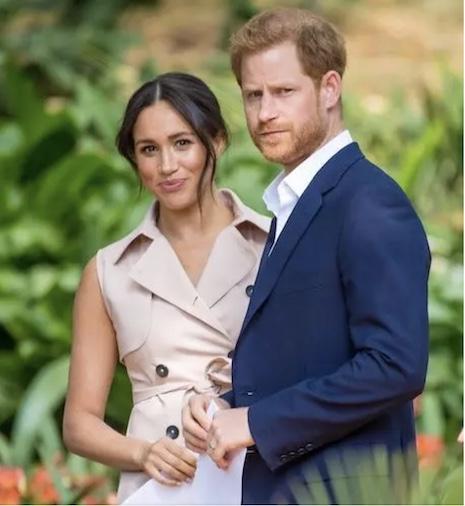 This article was last updated on September 7, 2023
Canada:

Oye! Times readers Get FREE $30 to spend on Amazon, Walmart…
USA:

Oye! Times readers Get FREE $30 to spend on Amazon, Walmart…You read it HERE first! Way back on March 14 we revealed that Prince Harry and Meghan Markle had just started house hunting in Malibu. Now – nearly 6 months later – TMZ has confirmed our scoop! As we told you back then, the couple want to be closer to the lights, camera, and action of Hollywood. They LOVE Montecito living, but depending on traffic, it can be well over a 2-hour drive from LA. The social couple seem to be spending more time in LA, including attending the Beyoncé concert, sporting events, charity functions, and parties, so moving to Malibu has become enticing for them.
The Appeal of Malibu
Malibu, with its stunning beaches and glamorous atmosphere, has always been a magnet for celebrities. It offers a sense of privacy and tranquility while still being in close proximity to the bustling entertainment industry in Los Angeles.
A Closer Look at the Couple's Decision
Prince Harry and Meghan Markle's desire to move to Malibu is not surprising considering their connections to the entertainment world. Meghan, a former actress, has already dipped her toes into the Hollywood scene through a variety of projects, including her voiceover work for Disney's "Elephant" documentary.
Furthermore, the couple's recent relocation to California indicates their intentions to further establish themselves in the industry. By settling in Malibu, they can easily attend auditions, meetings, and events without having to endure long commutes.
Montecito vs. Malibu
Although the couple has enjoyed residing in Montecito, the distance from Los Angeles has proven to be a hindrance. With traffic congestion, it can take over two hours to travel between Montecito and LA, which could pose challenges for their social and professional engagements.
Their Growing Involvement in LA
Recent reports have highlighted how Prince Harry and Meghan Markle have been significantly active in Los Angeles. From attending high-profile events like Beyoncé concerts to participating in various charity functions, they have embraced the celebrity lifestyle. Moving to Malibu would not only cut down on travel time but also allow them to immerse themselves more in the heart of the entertainment capital.
Additionally, Malibu offers a vibrant social scene that aligns with the couple's interests. They can enjoy beachside parties, networking opportunities, and establish connections with influential figures within the industry.
Privacy and Security
Privacy has always been a major concern for Prince Harry and Meghan Markle. Malibu provides a plethora of gated communities, exclusive neighborhoods, and secluded properties that can offer the privacy they desire.
Escape from the Paparazzi
Living in a celebrity hotspot like Malibu allows the couple to have more control over their privacy. With its narrow roads and dense foliage, Malibu provides a natural barrier to keep paparazzi at bay. Moreover, many properties in Malibu are situated on expansive lots, offering an additional layer of privacy.
Their Ideal Malibu Home
Beachfront Luxury
Prince Harry and Meghan Markle are reportedly looking for a beachfront property that captures the essence of Malibu living. Their ideal home would offer breathtaking ocean views, exclusive beach access, and luxurious amenities.
The couple's love for nature and the outdoors suggests they may be interested in properties with expansive gardens, hiking trails, and opportunities for outdoor activities.
Sustainable Living
Prince Harry and Meghan Markle have been vocal about their commitment to environmental sustainability. They may prioritize energy-efficient homes with solar panels, smart technology, and eco-friendly features.
Conclusion
By choosing Malibu as their potential new home, Prince Harry and Meghan Markle will not only be closer to the Hollywood scene but also enjoy the privacy, security, and luxurious beachfront lifestyle the city has to offer. With their growing involvement in Los Angeles, the move seems like a natural next step for the dynamic couple.
You can publish this article on your website as long as you provide a link back to this page.