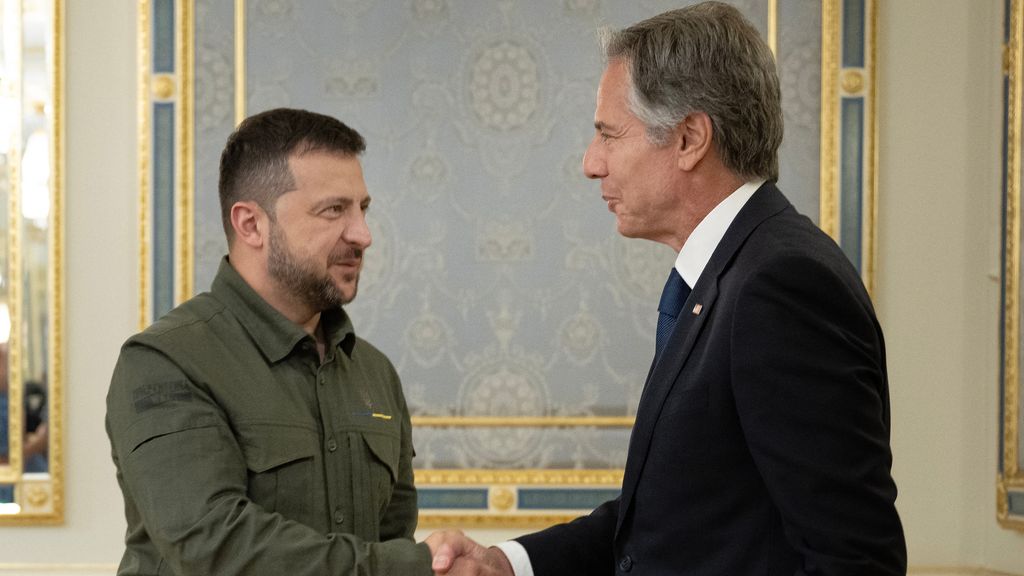 This article was last updated on September 7, 2023
Canada:

Oye! Times readers Get FREE $30 to spend on Amazon, Walmart…
USA:

Oye! Times readers Get FREE $30 to spend on Amazon, Walmart…
United States Provides Depleted Uranium Ammunition as Aid Package
The United States is presenting a new aid package to Ukraine totaling more than $1 billion. Part of that support is ammunition with depleted uranium.
According to Minister of Foreign Affairs Blinken, this is intended to help Ukraine with the counter-offensive, but also as a deterrent. The United Kingdom also supplied depleted uranium munitions in March.
Depleted Uranium Aids in Tank Destruction
Depleted uranium is a by-product of enriched uranium, which is used in nuclear weapons. Depleted uranium is not nearly as dangerous as enriched uranium and cannot, for example, cause a nuclear reaction.
According to former army commander Mart de Kruif, the ammunition has a very high density: "It is an arrowhead with a casing that is fired from a cannon or an aircraft. This type of ammunition is primarily made to destroy steel, so to disable tanks."
According to De Kruif, it is not very surprising that America is now also supplying depleted uranium: "The Abrams tanks that the US sent to Ukraine are designed, among other things, to shoot depleted uranium ammunition." The Challenger tanks supplied by Great Britain are also suitable for this.
Russia and Depleted Uranium Ammunition
The United States has used depleted uranium munitions before, for example in the Gulf War against Iraq in 1991, the invasion of Iraq in 2003, and in Serbia and Kosovo. A Pentagon spokesman told the AP news agency that the ammunition has "saved the lives of many military personnel in combat" in the past. He also stated that many other countries also possess depleted uranium munitions, including Russia.
De Kruif is also convinced of this: "It is very likely that Russia also has this ammunition. They do not say that there, but you can assume that Russia will use all the ammunition in this war."
Yet Russia's Deputy Foreign Minister Ryabkov calls the US arms supply a "crime" and an "escalation" on the part of the US.
Environmental Concerns Surround Depleted Uranium
The use of depleted uranium is controversial. Critics point to the dangers to the environment. According to the UN nuclear watchdog, small amounts of radioactive material are released. If people inhale its particles, it can lead to kidney failure in severe cases.
Nuclear expert Edward Geist of the American think tank RAND calls it a "bug" of the munitions, but emphasizes that it is not as dangerous as enriched uranium. According to De Kruif, you cannot call the ammunition safe either: "But that is not any kind of war."
Whether the uranium ammunition will immediately make a difference on the battlefield is unlikely: "Ukraine needs this to continue to fight this war and ultimately win. President Putin hopes that the West will not be able to sustain this arms support for long, but it seems that for now."
Minister Blinken also emphasizes that the new support package is intended for the long term. "We are determined to continue working together so that Ukraine can build its democracy and rebuild its strong economy."
You can publish this article on your website as long as you provide a link back to this page.