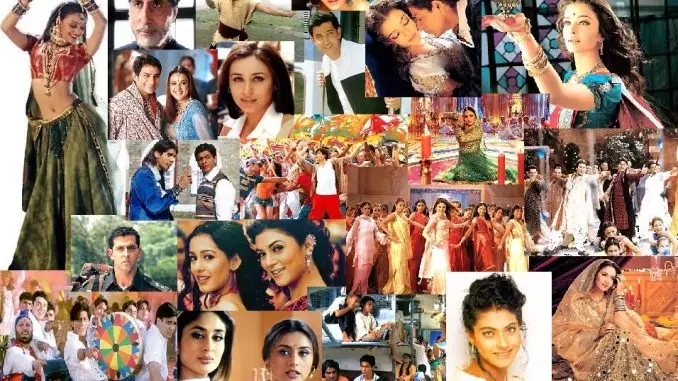 The name commands a strange respect. Here is an actor who strides two streams—commerce and cinematic aesthetics, conventionally perceived as antagonistic, and has merged them seamlessly, for over a decade now.
We will not dwell on his first two screen appearances as a kid, in his uncle's Yaadon Ki Baraat (1973) and his father Tahir Husain's Madhosh (1974). It is also not important that, age-wise and as a hero, he is the most senior of the three Khans and was the first to make it big. We will also not consider his recent unfortunate remarks on intolerance or the attention—positive and negative—that his television show on social issues 'Satyamev Jayate' received.
All these are incidental to the superstardom of the 51-plus Aamir Khan. Today, everything that Aamir Khan does cinematically is an event, and he has long mastered the art of effortlessly mixing the mainstream with the different movie.
The wonder is that, even after 28 years of superstardom, Aamir Khan never fails. Most of his mainstream films have some substance, and most of his substantial films have humongous box-office potential. If his offbeat productions Taare Zameen Par, Peepli [Live], Dhobi Ghat and Delhi Belly are so sensibly budgeted that they at least break or become huge hits in terms of return of investment. He plays safe with a Dhoom:3, gets a success in co-production Talaash, and wins big in 3 Idiots and PK.
As of now, he has a unique cameo in his manager Advait Chandan's film Secret Superstar, is producing and starring in the off-beat biopic Dangal, and has just signed the Yash Raj Films whopper Thugs Of Hindostan with Amitabh Bachchan.
The significance of the beginning
Somewhere, his debut film in the lead—the game-changing Qayamat Se Qayamat Tak (QSQT) provided the base for Aamir Khan's career template. This was the unlikeliest film to come from the Nasir Husain stable—a simple and tragic love story rather than a frothy entertainer.
The big banner even chose a one-film-old heroine, Juhi Chawla, a largely fresh supporting cast, small and upcoming composers, struggling young singers, and a new director in Nasir's son Mansoor Khan. And Aamir Khan also collaborated on the screenplay!
Before this film released, Aamir Khan had assisted his uncle on a film or two, and had learnt his lessons: the positive, the negative and what could be changed in the times to come. When QSQT actually became the first of a fresh way of telling an old story and also a trendsetting musical to bring back audiences to the big screen at the peak of the VHS or video cassette era (when it was legally available on the day of a film's theatrical release!) and proved that pure melody with good poetry could antidote the then-prevalent poor music, Aamir Khan learnt that, at the right point of time, more changes could be done within the conventional parameters of Hindi films.
The paradigm shifts
And yet, the actor breezily, but humbly, declares that most of the good things he has done and some of his achievements extraordinaire have all happened organically!
At the same time, while acting in or even co-producing "risky" subjects, he decisively states, "I am attracted to stories that appeal to me and not by the commercial angle at all. And most of my good films, like Lagaan, Taare Zameen Par, Dil Chahta Hai and 3 Idiots went to others before falling into my lap!"
The in-between phase
In that sense, Aamir Khan's current upswing began a decade back with Rang De Basanti (average business in India, a hit abroad, and a critically-acclaimed film that has become cult for the youth) and the hit Fanaa, both 2006's releases. While Aamir Khan played a patriotic young man in the former, he was a terrorist in the latter. After this, besides the films mentioned above, there was also Ghajini, Indian cinema's first 100 crore grosser, and his super-hit 2008 co-production Jaane Tu…Ya Jaaen Na in the same year, in which he did not act.
Aamir's Khan oeuvre in the 1990s, his formative decade, saw Dil (the biggest hit of 1990), his average home production Tum Mere Ho, the hit Dil Hai Ke Manta Nahin (in 1991), the success Jo Jeeta Wohi Sikander (also produced by Nasir Husain and directed by Mansoor Khan), Aamir's 1993 home production, that he also co-scripted and is also said to have ghost-directed in part, Hum Hain Rahi Pyaar Ke, the flop but now-cult Andaz Apna Apna, the blockbusters Rangeela and Raja Hindustani (1996's biggest hit), and hits like Ishq, Ghulam and Sarfarosh.
The 1999 Sarfarosh remains his turning-point film, as a cinematic masterpiece that presumably motivated Aamir Khan to quit doing multiple films, and concentrate on one movie at a time, a practice long followed in Hollywood, with his debut production Lagaan. All this was aided by the simultaneous disasters of Earth/1947, Mann and Mela.
With Lagaan, Aamir Khan showed the industry how to do a film in one schedule, which also made economic sense. He also brought in Sync Sound, which had stopped in mainstream cinema in the '70s. "Why I should act twice, once during the shooting and weeks or months later in a studio room with a monitor in front of me, rustling up the same emotions?" is how Aamir Khan describes it.
And, that is the secret of a man who not only survived messes like Love Love Love, Awwal Number, Daulat Ki Jung, Parampara, Baazi, Aatank Hi Aatank, Akele Hum Akele Tum and more to emerge as the pioneering superstar who liked to change even physically to suit a role, and could also pull off a Lagaan and a Dil Chahta Hai in the same year.
Unlike with the other superstars, Aamir Khan's struggles were more cerebral and more revolutionary, for without that, he could not have been what he is today: a pioneer in a class of his own, whose every cinematic move becomes an event!
Source: Bollywood Masala original article at Struggles of the superstars-Part 2: Aamir Khan