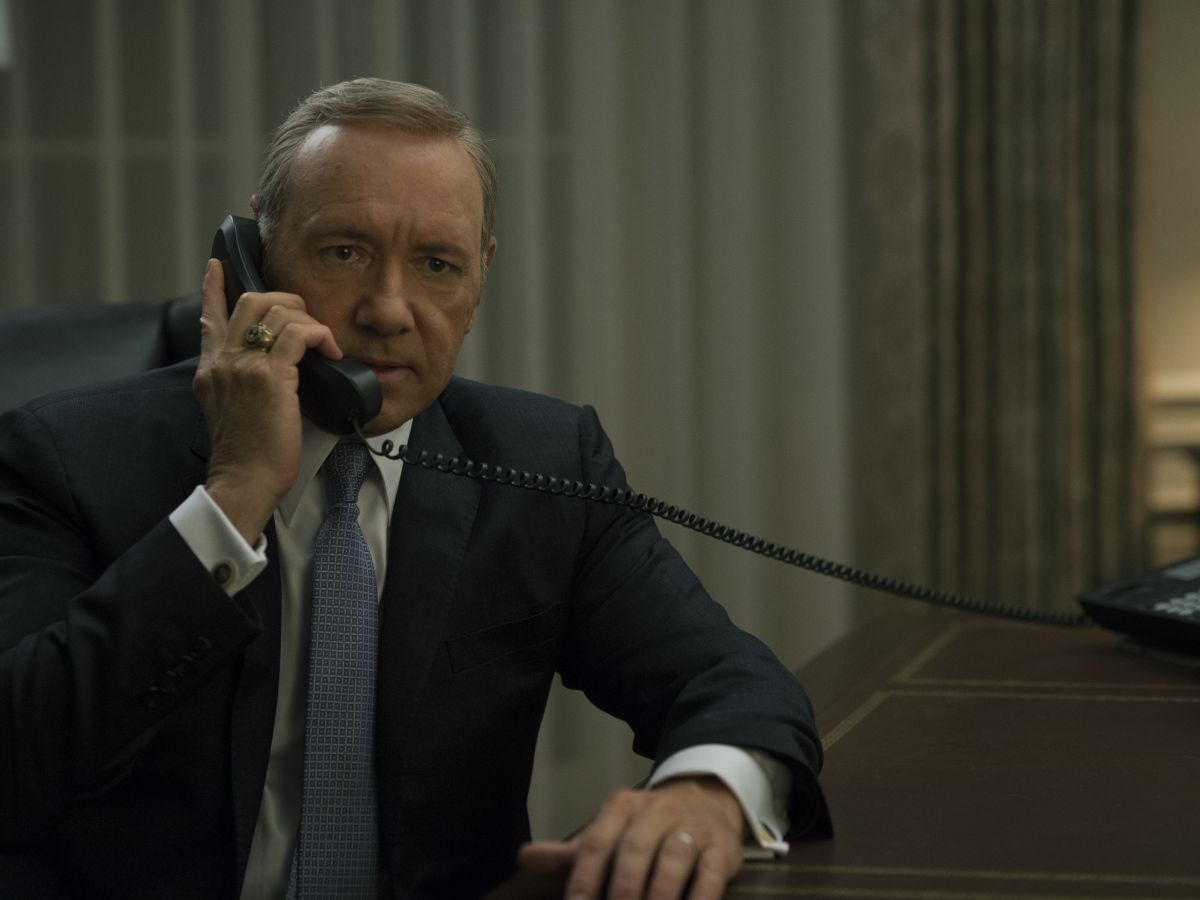 House of Cards is the Game of Thrones of D.C. It's politics, minus the dragons. Like Game of Thrones, each episode is bursting with jaw-dropping plot twists. Also like Game of Thrones, you come away from the season shocked and oversaturated by violence and drama. By the time the next season drops a year later, you may realize you've let all the particulars of that drama slip from your reptilian mind.
There are a few ways to catch up for House of Cards season 5, which comes to Netflix May 30. You could rewatch all of season 4, which would take a long time. Or you could read this short refresher.
You could also scroll through Twitter and watch the news. It's all but certain that the House of Cards writers will be riffing on current events. In season 5, President Underwood is taking his first tentative steps into autocracy. It's up to you which version of Washington you think is scarier: House of Cards ', or our own.
Since there are so many plotlines, we've distilled the most important points to remember from each.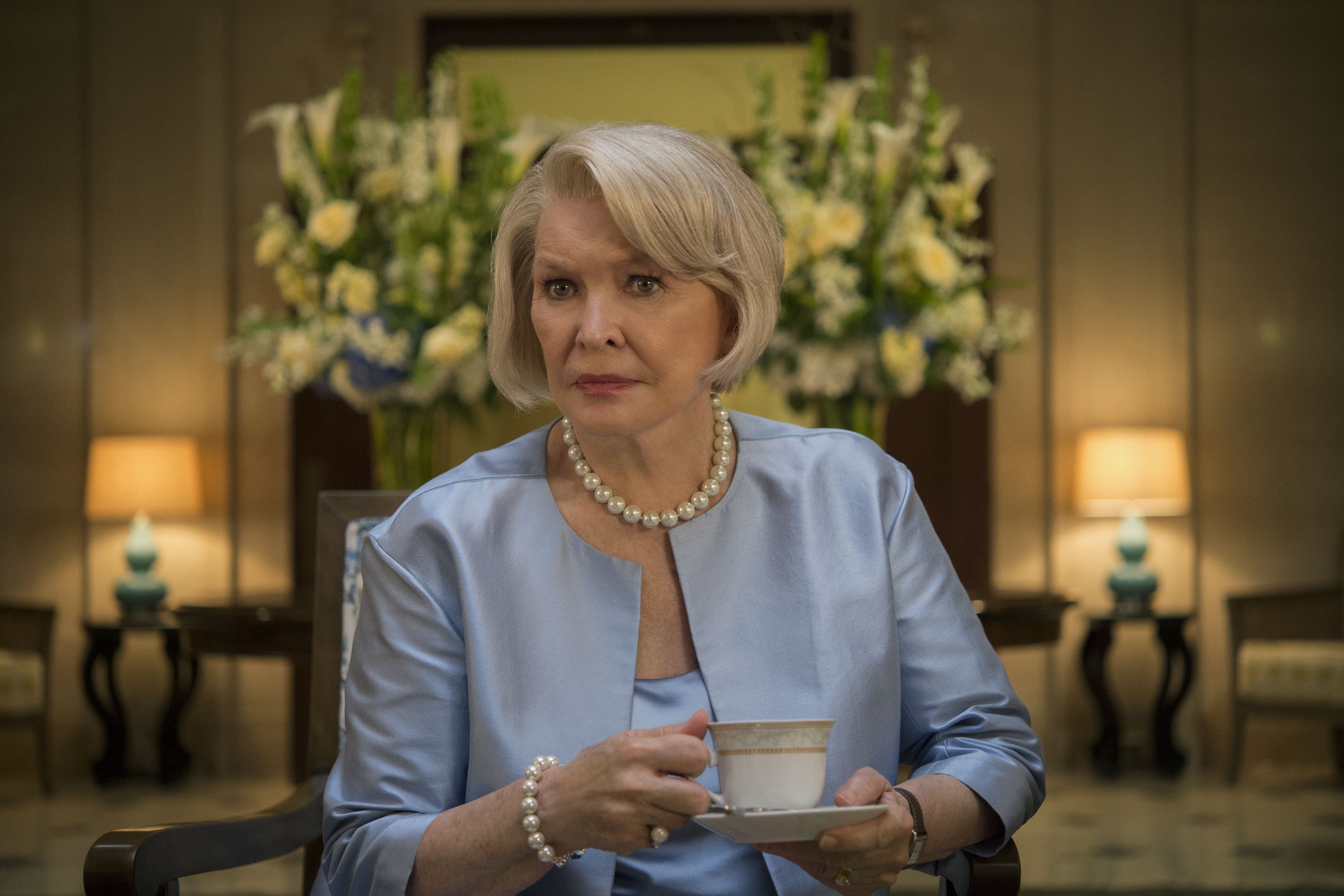 Mama Hale steals the show.
Ellen Burstyn burst in (get it?) as Claire Underwood's venomous mother, Elizabeth Hale. Elizabeth is just as into blackmail and negotiations as her daughter and the rest of Washington.
Elizabeth's health is in significant decline, and Claire (Robin Wright) takes a break from the campaign trail, and tensions with Frank (Kevin Spacey), to be with her for much of season 4. Claire ultimately returns to Texas in episode 10 do her mother a "favor." It turns out, Elizabeth wants Claire to euthanize her.
David Giesbrecht/Netflix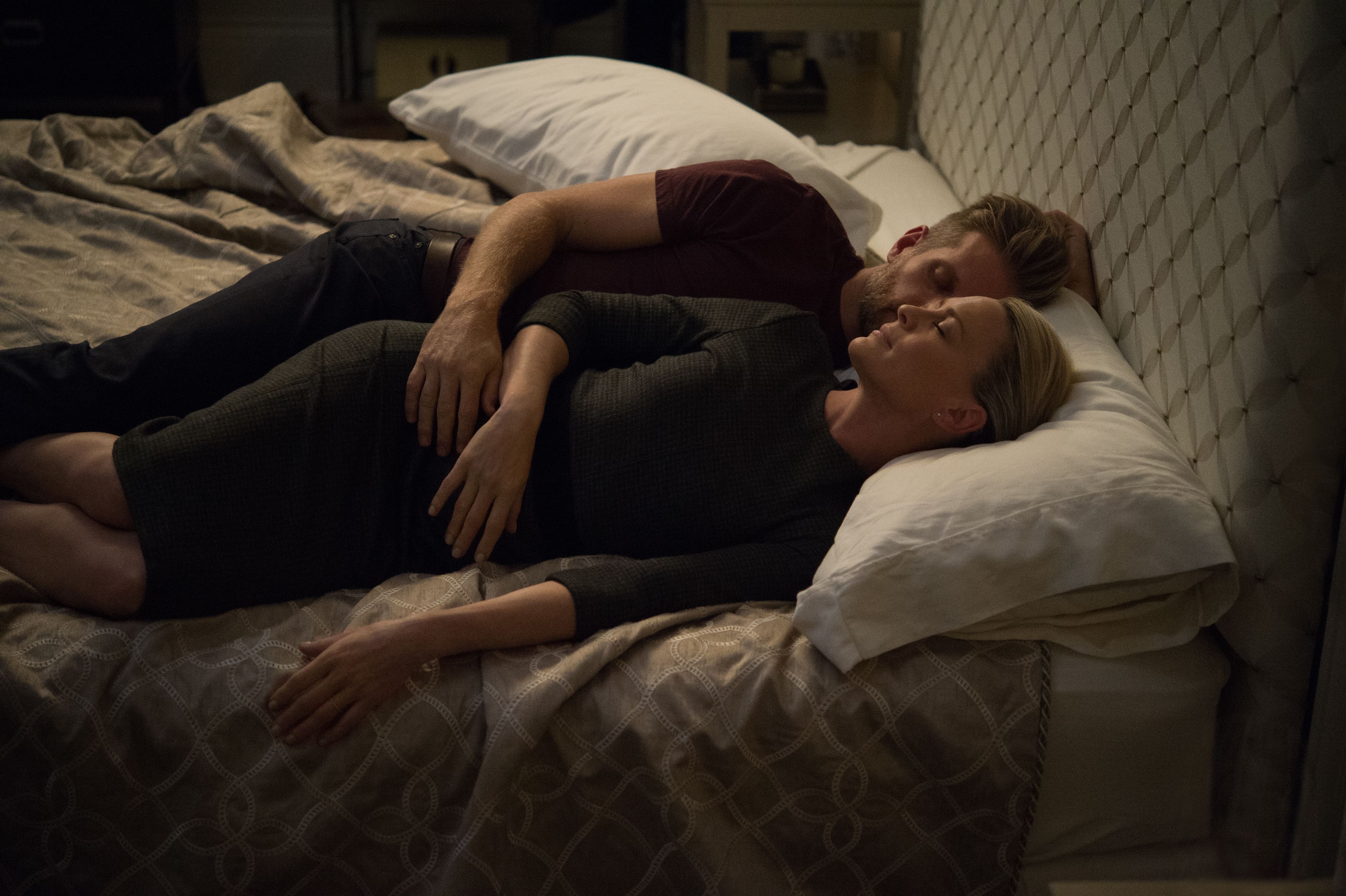 Tom Yates and Claire Underwood get it on.
Tom Yates (Paul Sparks) is a novelist who grew close with the Underwoods in season 3, to write a book championing Frank's AmWorks plan (which the they ultimately rejected after reading one chapter). He was back in season 4 as a speechwriter and companion to Claire.
He accompanies Claire to Texas to see her mother. He's even in the room when Claire euthanizes her (a request Elizabeth made to benefit their campaign, of all things!). Afterward, Claire and Tom have a steamy night and a sweet morning at the Texas ranch, before heading back to D.C.
David Giesbrecht/Netflix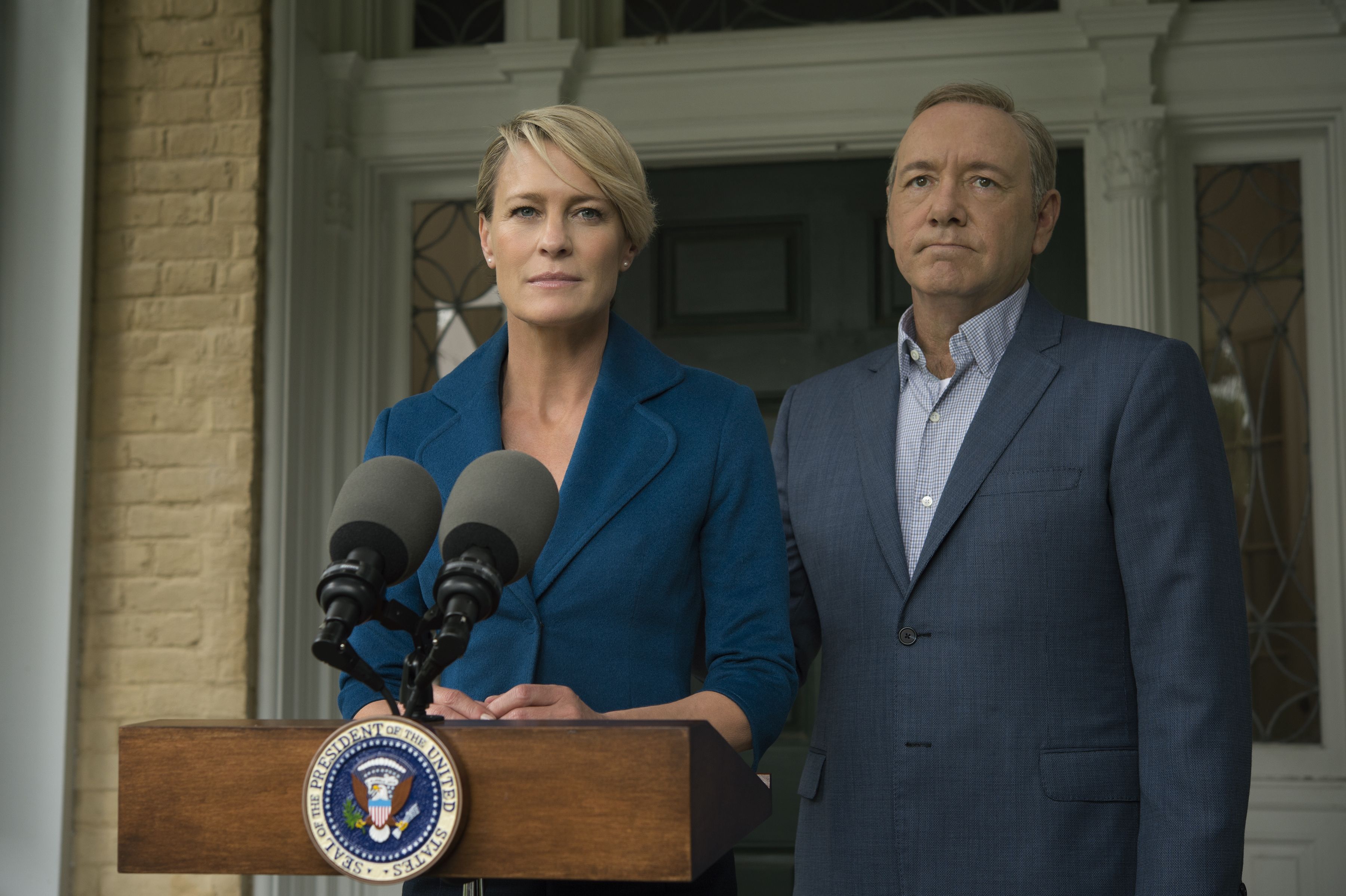 Frank and Claire fight, then team up.
At the start of the season, Claire had officially left Frank and was also gearing up to run for Congress. When Frank thwarts her campaign, she sets her sights on something even better: Vice President.
Frank's campaign encounters a setback when a photo of his father shaking hands with a KKK member appears on a billboard. Then, a photo of Frank shaking hands with a Civil War re-enactor is leaked, and Frank loses the primary in his home state, South Carolina.
As it turns out, this was Claire's doing. As she tells him, "I can be a part of your campaign, or I can end it," referring to the incriminating photos. He brings her on the ticket.
David Giesbrecht/Netflix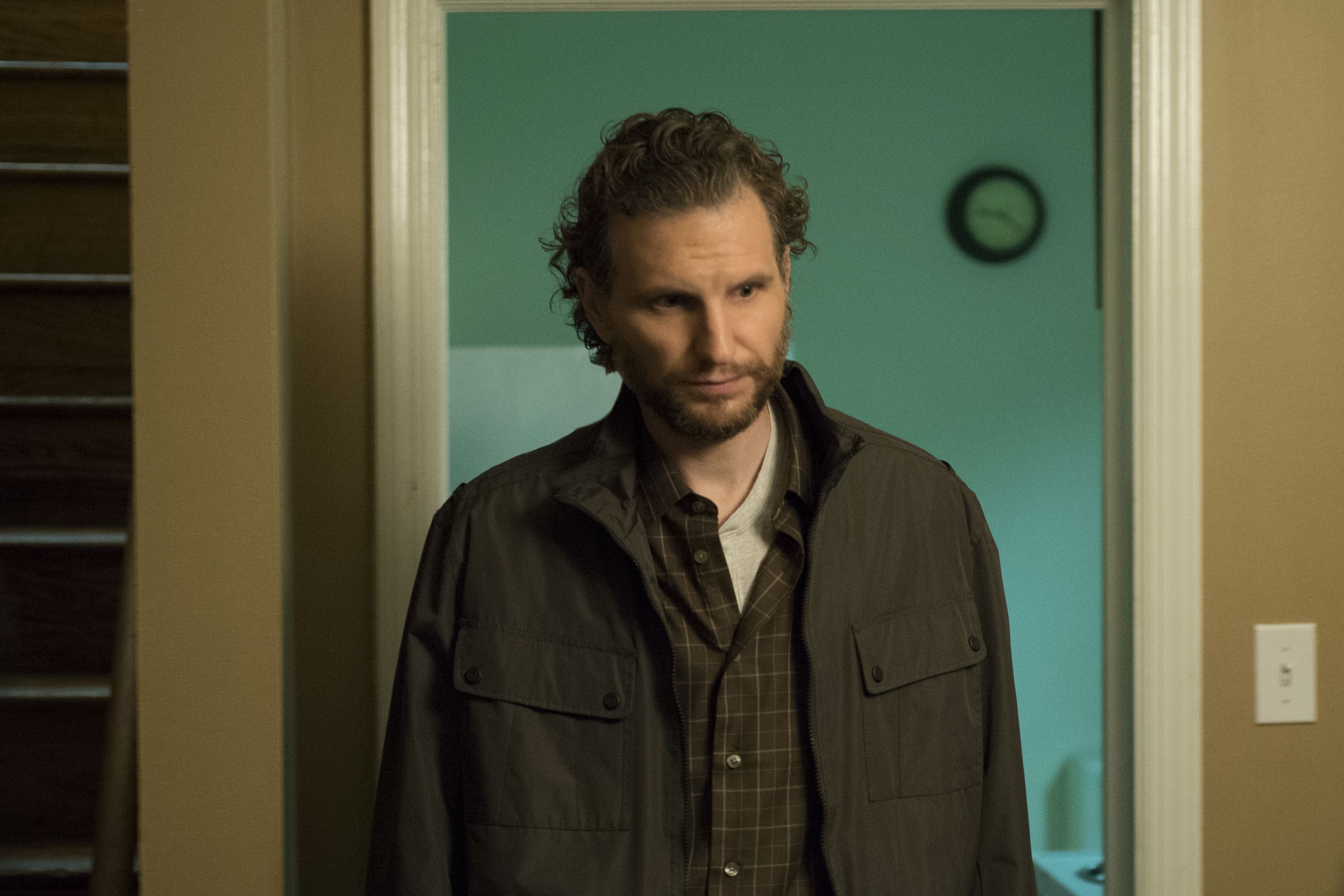 The truth can't be contained.
We hadn't seen journalist extraordinaire and Zoe Barnes' ex-flame, Lucas Goodwin (Sebastian Arcelus), since he was sent to prison in season 2. At the start of season 4, he's just been released from prison and placed into witness protection.
Lucas becomes obsessed with making sure the truth is out there about Frank Underwood. So, he tries to convince Underwood's Democratic opponent, Heather Dunbar (Elizabeth Marvel), to work with him. She refuses, but their meeting sabotages her campaign after Lucas shoots the president, and people find out that she met with him.
Tom Hammerschmidt (Boris McGiver) manages to write a story exposing Frank.
David Giesbrecht/Netflix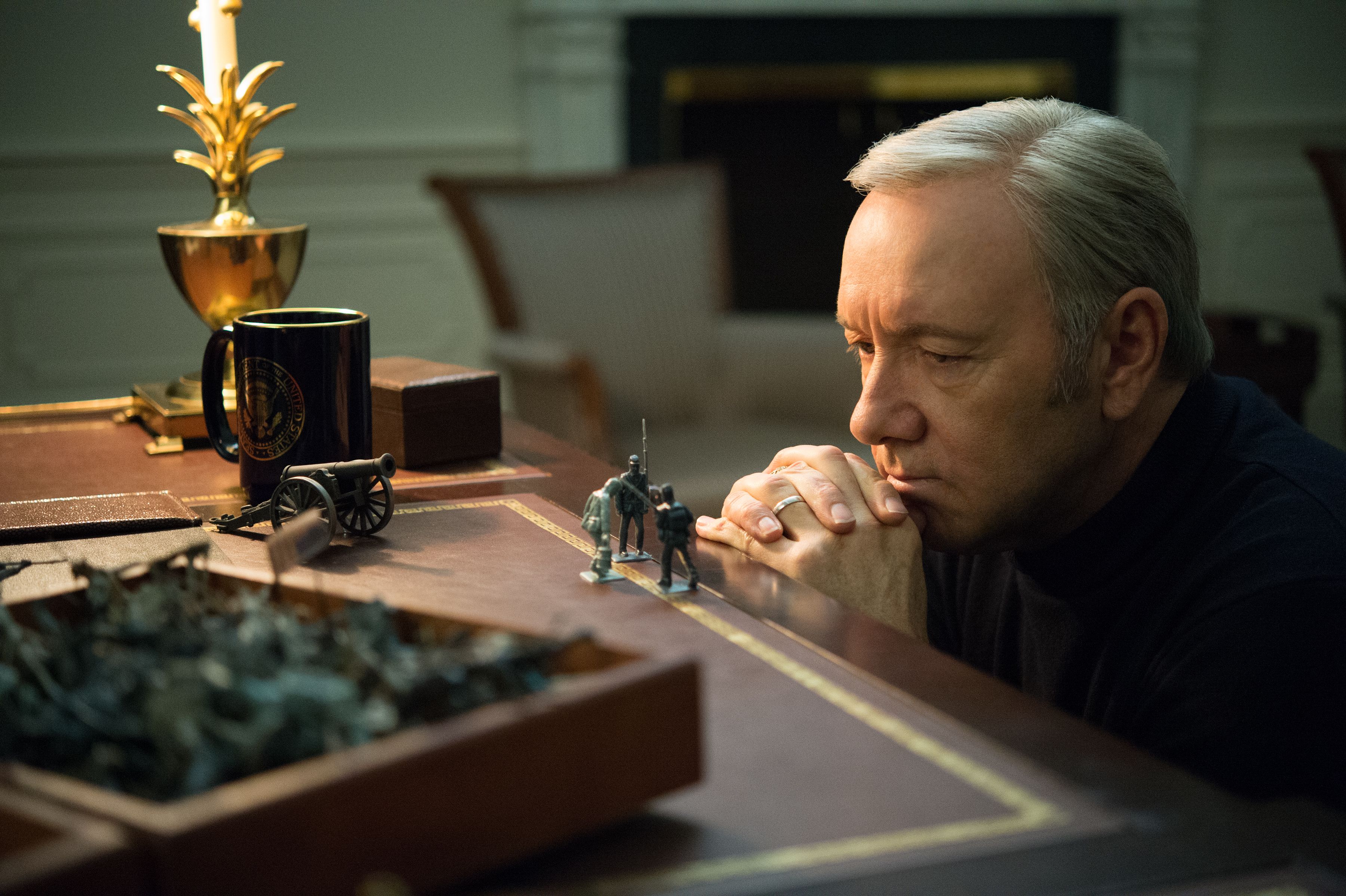 Frank gets shot.
Despite a violent crowd, Frank decides to speak at Hammond University in D.C. Frank greets the angry mob. All of a sudden, Frank gets shot in the abdomen by Lucas Goodwin. The bullet ruptures his liver.
Lucas also shoots and kills Meechum, Frank's bodyguard. While he's dying, Meechum shoots and kills Lucas.
David Giesbrecht/Netflix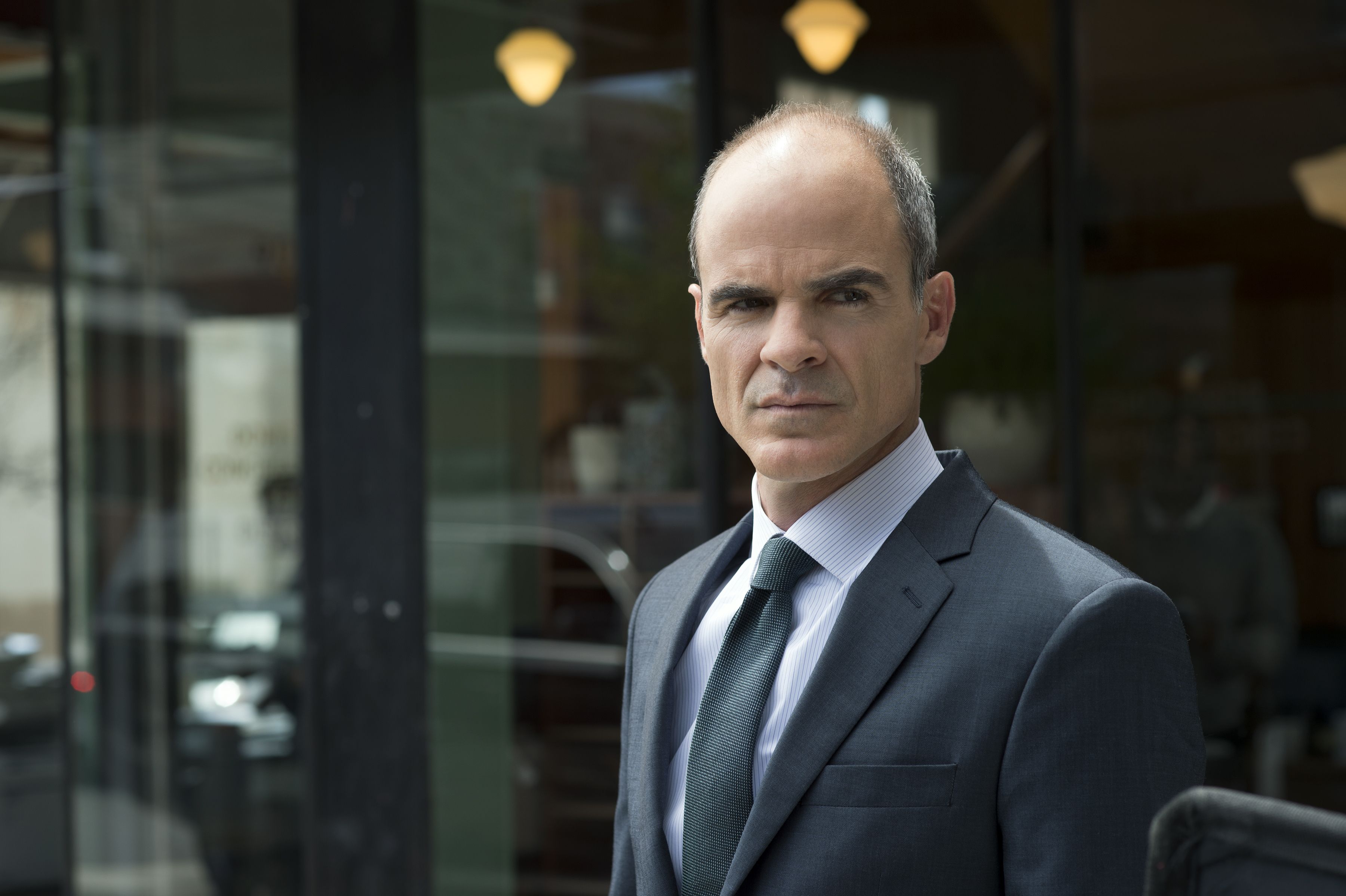 Liver transplant spurs drama.
At first, doctors think Frank's liver will regenerate on its own. Then, it becomes apparent he needs an entirely new liver. After a teenage boy commits suicide, the president's able to receive his liver. Doug Stamper (Michael Kelly) bumps a father of three off the donor list to ensure Frank gets one.
Feeling guilty, Stamper donates $5,000 to the father's family fund, and then creepily starts dating his widow.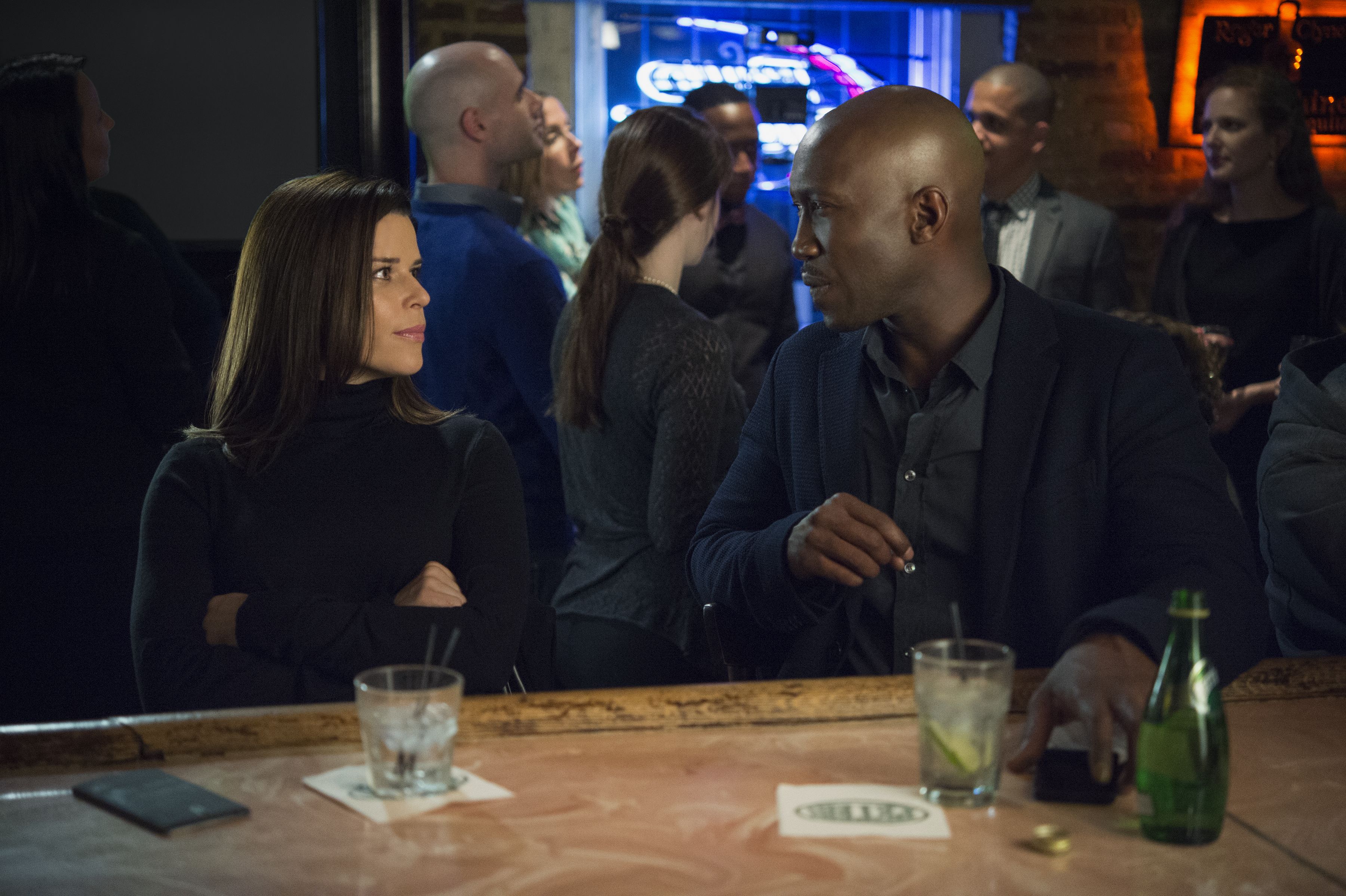 Remy Danton and Jackie Sharpe say adios to D.C.
Jackie (Molly Parker) and Remy (Mahershala Ali) go on record to Tom Hammerschmidt about Frank Underwood, and ride off into the sunset.
David Giesbrecht/Netflix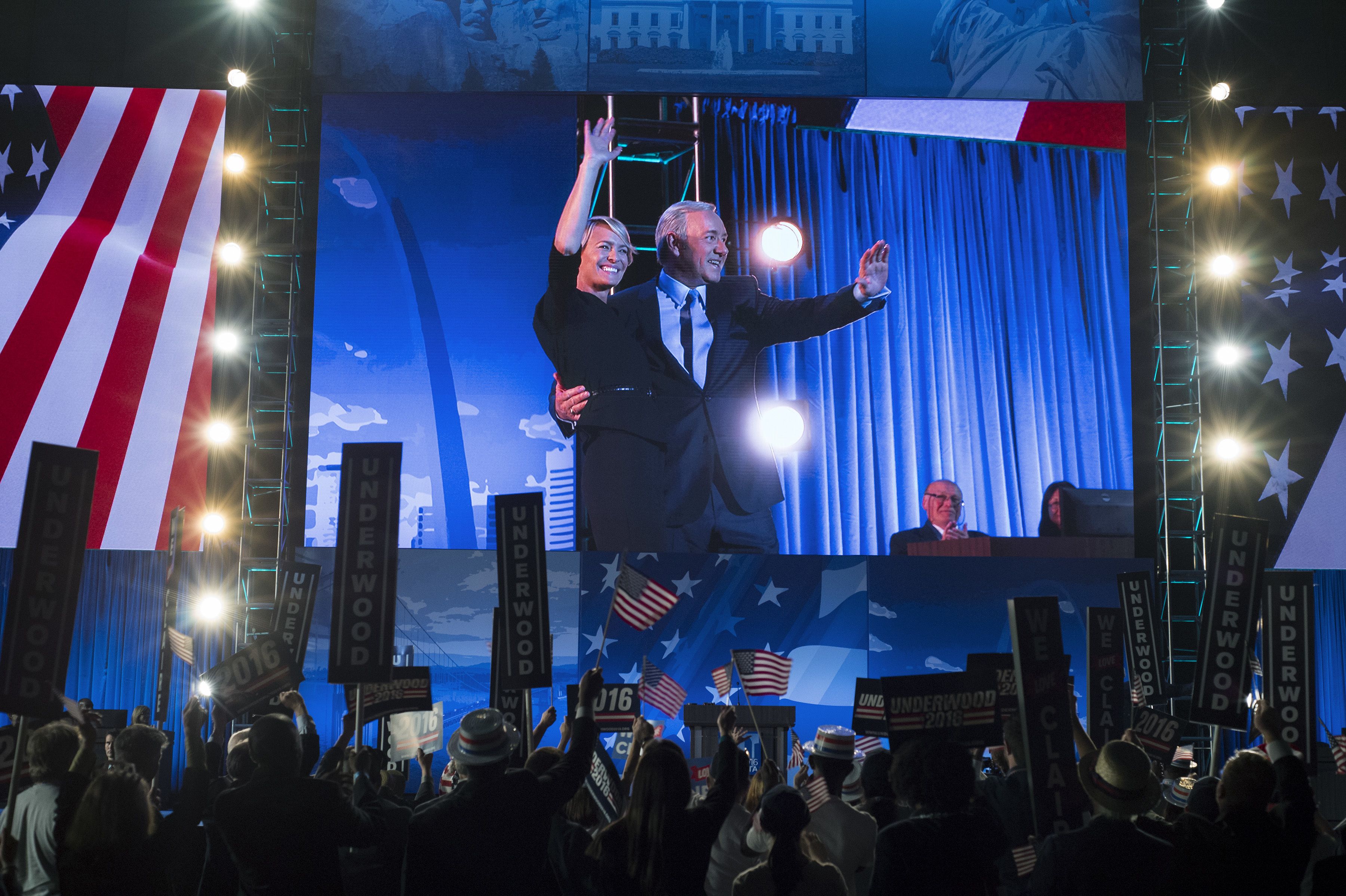 Frank and Claire make the terror.
They have three weeks to win the election, and they can only pull it off through preying on the country's overwhelming terror.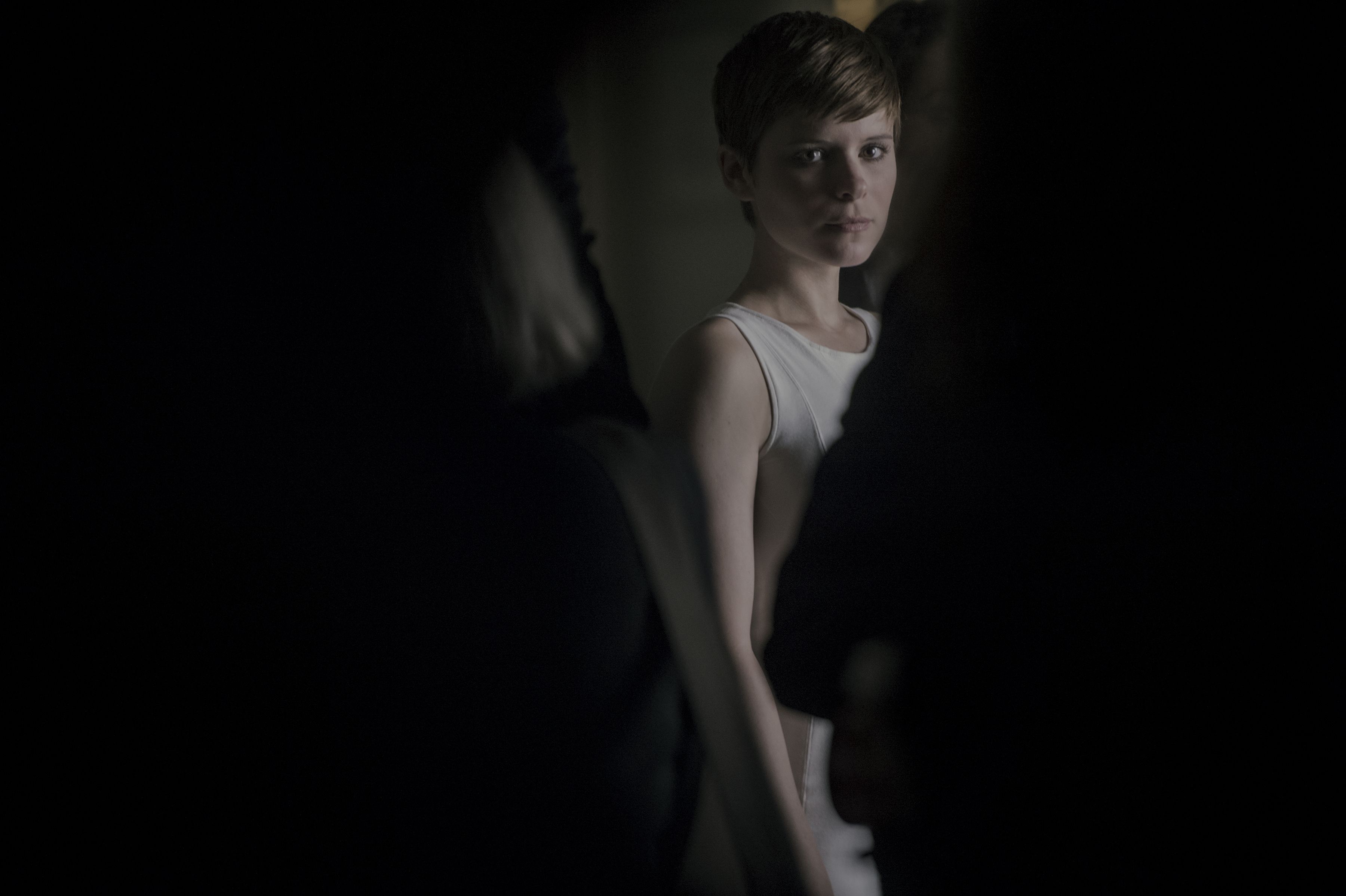 Everyone comes back.
Frank hallucinates throughout the season. In one vision, he pours himself a glass of blood. In another, the victims he's killed come back to haunt him, including Zoe Barnes (Kate Mara) and Pete Russo (Corey Stoll).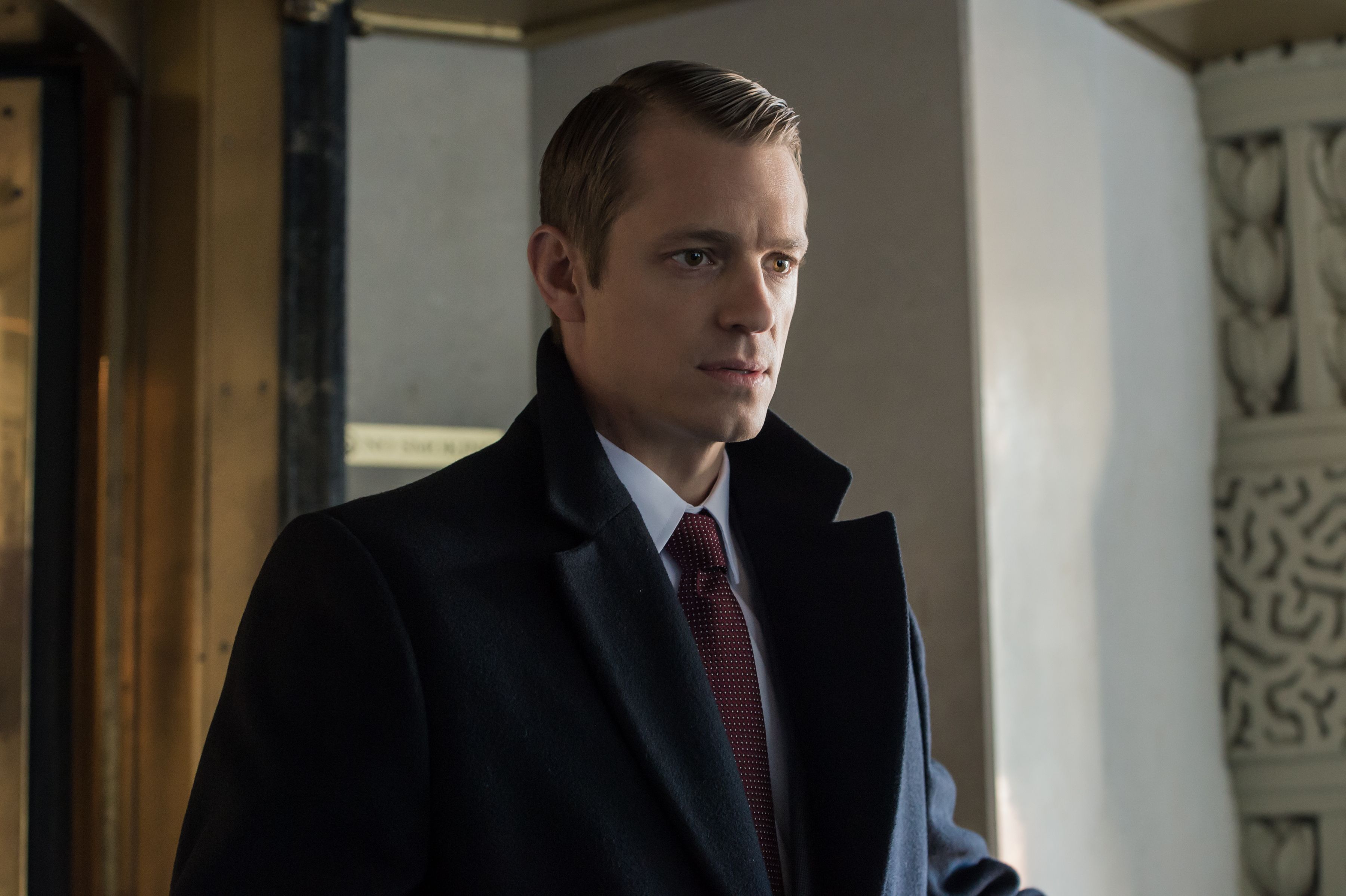 Will Conway is facing off against Frank.
Will Conway (Joel Kinnaman), the 36-year-old governor of New York, is the upcoming election's Republican candidate. He's a social media fiend, and is constantly posting photos of his wife and children. He's especially is critical of Frank's policies on ICO.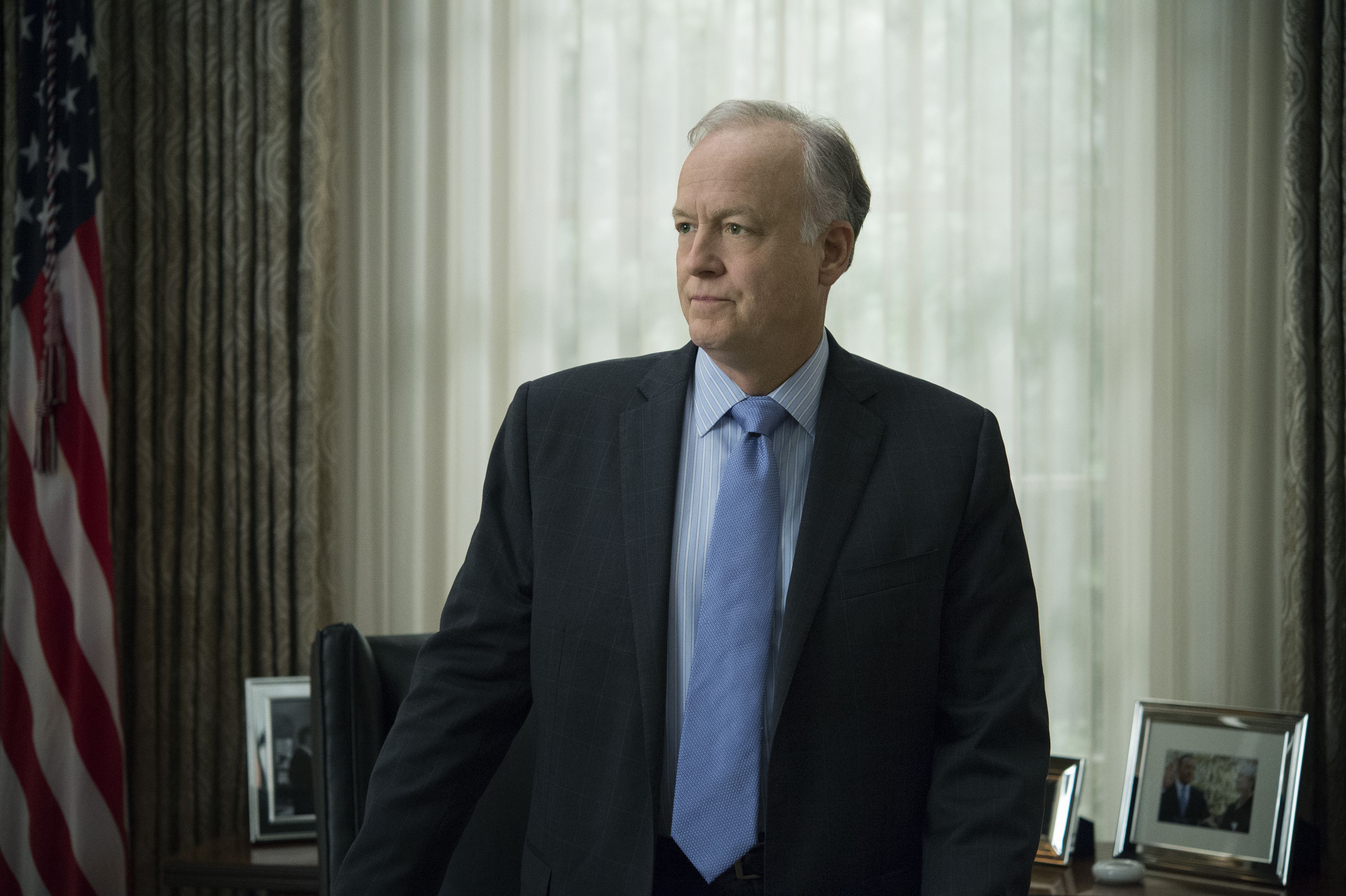 Russo-American relations are prickly.
Frank decides to keep a Russian traitor, Igor Milkin, on U.S. soil, mostly just to bother the Russian president. Later on, he decides to send Igor to his supporters in Estonia and unfreezes his assets.
But when Frank is shot later on, Claire instructs VP Donald Blythe to come up with his own plan. Blythe (Reed Birney) instructs Milkin's plane to land in China, pitting China and the Russians against each other. While Frank is asleep, they broker an energy deal between Russia and China.
David Giesbrecht/Netflix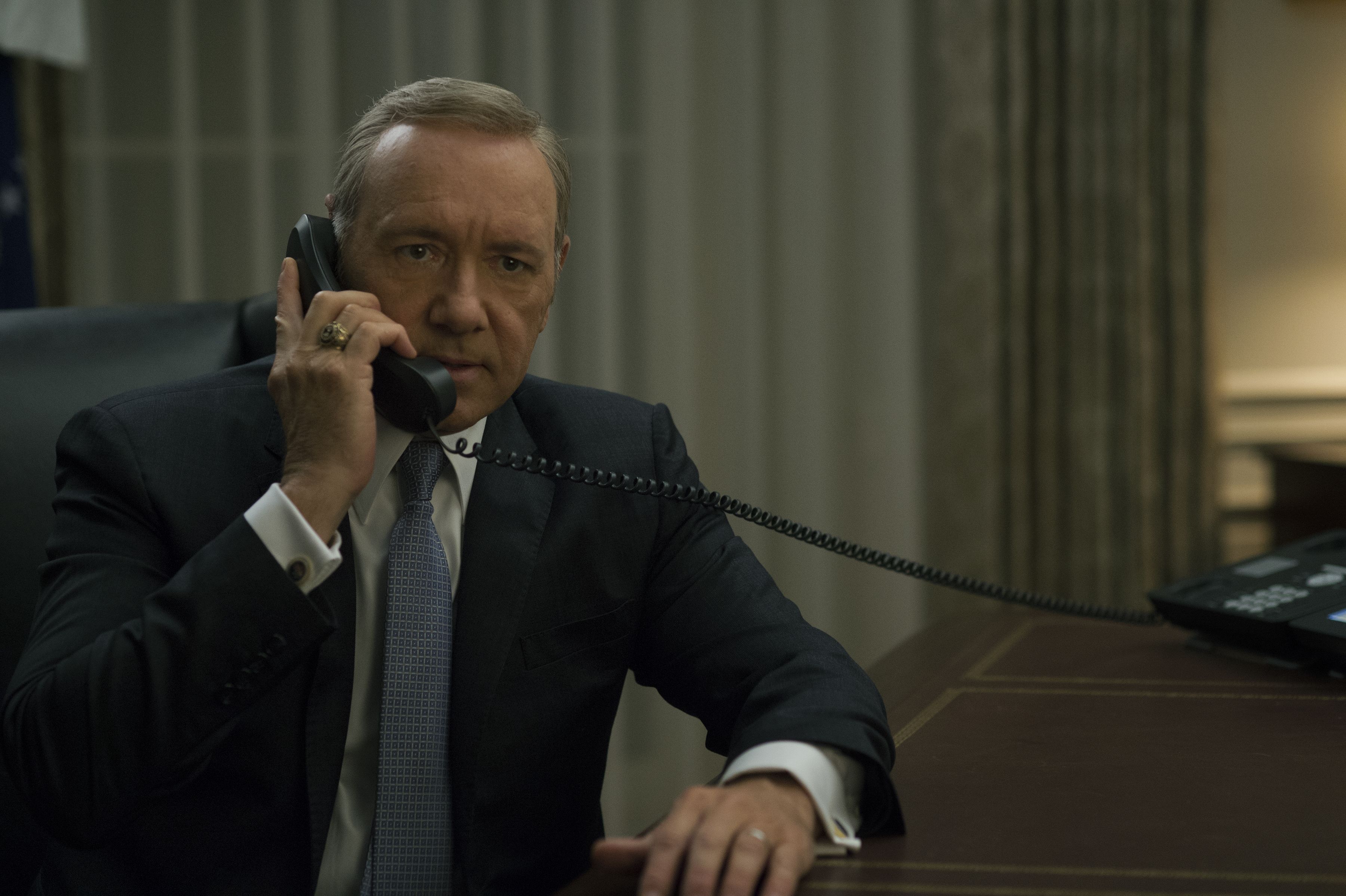 The hostage situation escalates to a war situation.
Jim, Caroline, and Melissa Miller are taken hostage in Tennessee by the ICO. On the season's last episode, Will Conway and Frank try to deal with the hostage situation, and fail. Though the mother and daughter are saved, Jim Miller's (Sean C. Graham) throat is slit on national television. The U.S. is at war — and Frank and Claire will take full advantage of this high-fear state.
Click HERE to read more from Refinery29.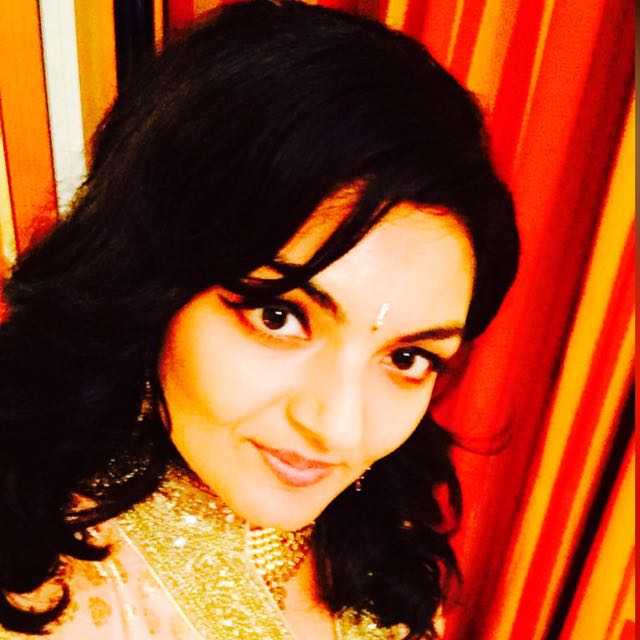 Vote for Shikha Dhingra For Mrs South Asia Canada 2017 by liking her Facebook page.


Loading ...