Raise your hand if you've ever clicked into a makeup tutorial only to think, "Well, that's insane." We feel you. Because as much as we love makeup, not all of us want to wear a neon cut crease or a rainbow smoky eye. As for the more-natural how-to's out there, even if they're soft and flattering, they often come with approximately 167 steps and require dozens of products, leaving many of us clicking out with one hand, and scratching our head with the other.
That's why we created a collection of everyday makeup looks that you'll want to actually wear —without spending an hour dutifully crafting a complicated contour. But, as always, these makeup tutorials are merely inspiration — if you want to top these off with a little glitter or colored liner, you do you. Think of them as your foolproof, everyday base.
Ahead, check out a few of our favorite ways to master a new go-to makeup look.
The Look: Softly Polished
Where It:
Work, first dates, family functions, job interviews, in your new driver's license photo — this easy look is universally flattering and works for any outing imaginable.
Step 1. Apply a layer of concealer under your eyes (try a peach or red-toned concealer to cancel out under-eye darkness if needed).
Step 2. Buff on foundation, top with powder if needed.
Step 3. Work a little clear gel through your eyebrows to keep your hairs in place (we love these).
Step 4. Curl your lashes and apply mascara.
Step 5. Dust a bronze eyeshadow all over your lid and line your eyes with a black gel liner.
Step 6. Finish off with a bit of blush and a layer of tinted lip balm.
The Look: Universal Glam
Where it: Anywhere you want to look cool and sultry, without layering on a ton of face makeup or lipstick. This works as well on a casual date as it does to a black tie event. Do your makeup as you normally would, then slot in this eye look and finish with a nude lip.
Step 1. To minimize creasing and fall out, gently tap on a layer of eyelid primer.
Step 2. Using some brown gel eyeliner line your top and bottom lids
Step 3. Finish off with a few coats of mascara.
The Look: Chic & Sophisticated
Wear It: Parties, events, dates, creative interviews, and anywhere you want to look effortlessly chic.
Step 1. Apply a matte, brown eyeshadow all over your lid. Make sure to blend as you go to avoid any harsh edges or lines.
Step 2. Using a pencil brush, apply the same shade onto your lower lashline to define your eyes.
Step 3. Tap a gold, shimmery shadow onto the inner corners of your eyes to instantly brighten and lift.
Step 4. Warm up the cheeks with a layer of contour and blush, then dust your favorite highlighter onto your cheekbones and brow bone.
Step 5. Finish off with your go-to vibrant lipstick.
Click HERE to read more from Refinery29.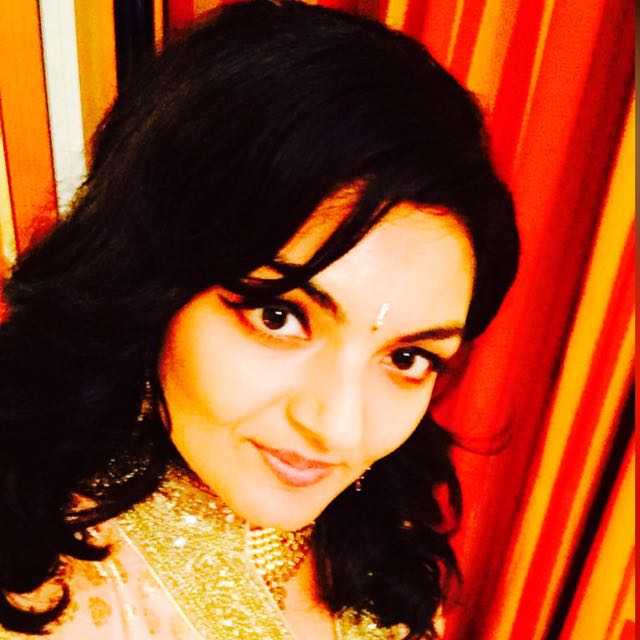 Vote for Shikha Dhingra For Mrs South Asia Canada 2017 by liking her Facebook page.


Loading ...