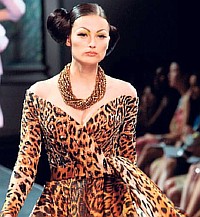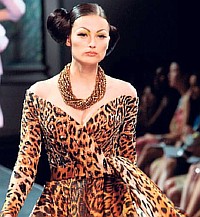 While this augurs well for India's visibility on a global scale, it is also true that couture is a dying art in the West. The cold anonymity of mass production and standardised industrial processes are proving to be its nemesis. So, rightly then, there was this ripple in the designer community about whether the Indian fashion industry is equipped to sustain the couture week culture.
But the Indian fashion industry is still all for giving couture the impetus that it needs to flourish within the country. Because as designer Ashish Soni puts it, "Many people in India are now overdosing on the ready-to-wear stuff. This might drive them to couture. In India, couture is majorly driven by the bridal market. It is a part of Indian culture to spend that kind of money at the time of the wedding. And therefore couture being celebrated in such a larger-than-life scale complete with a dedicated fashion week is a good idea here." Which could be the reason why Ashish says this, "In a lot of other countries couture is a dying art. It majorly exists in Paris, where some handful of rich people want their clothes customised."
But the one obvious difference that Ashish sees between the West and India is that, "there are stores in the West that buy couture and stock up, but that is not so in India. But I guess we should give ourselves some time and things will shape up." Designer Varun Bahl feels that this is the right time to introduce couture at such a professional level. "The most obvious difference between the western and Indian couture is the fact that Indian techniques are much more beautiful, elaborate and elegant. Yes, there are bound to be teething problems, since we are new to the concept of a couture week, but I guess in time we shall better the art for the ramp," says Varun, echoing Ashish.
Businesswise too, it is a good idea, feels Sunny Dewan, MD, HDIL. "While I agree the Indian fashion Industry is in its nascent stages, fashion itself is not new to India. In the last 15-20 years, the industry has made major headway in consolidating its position in fashion platforms in Indian and overseas," he says, adding, "A country as large as India has designs and costumes that represents the culture of each state. Indian designers have realised this strength; their collections blend the traditional crafts with modern style. This has worked to the advantage of Indian fashion and has left a mark not only on the subcontinent, but also in the global market and therefore this is the right time to formalise our talent in couture."
Couture has always been embedded in Indian history. India has a rich textile and crafts heritage. Globally, India is known for excellent design traditions and craftsmanship. With each passing year, the Indian fashion Industry is spreading out into the world. "And here, it is also important to note that the bulk of a designer's revenue ultimately comes from couture and bridalwear," says Dewan, asserting that the first couture week has managed to create a resurgence for Indian fashion as well as a base that would provide the industry with a much-awaited, first-of-its-kind platform for haute couture. "The couture week is another milestone in India's fashion industry going global," he says.