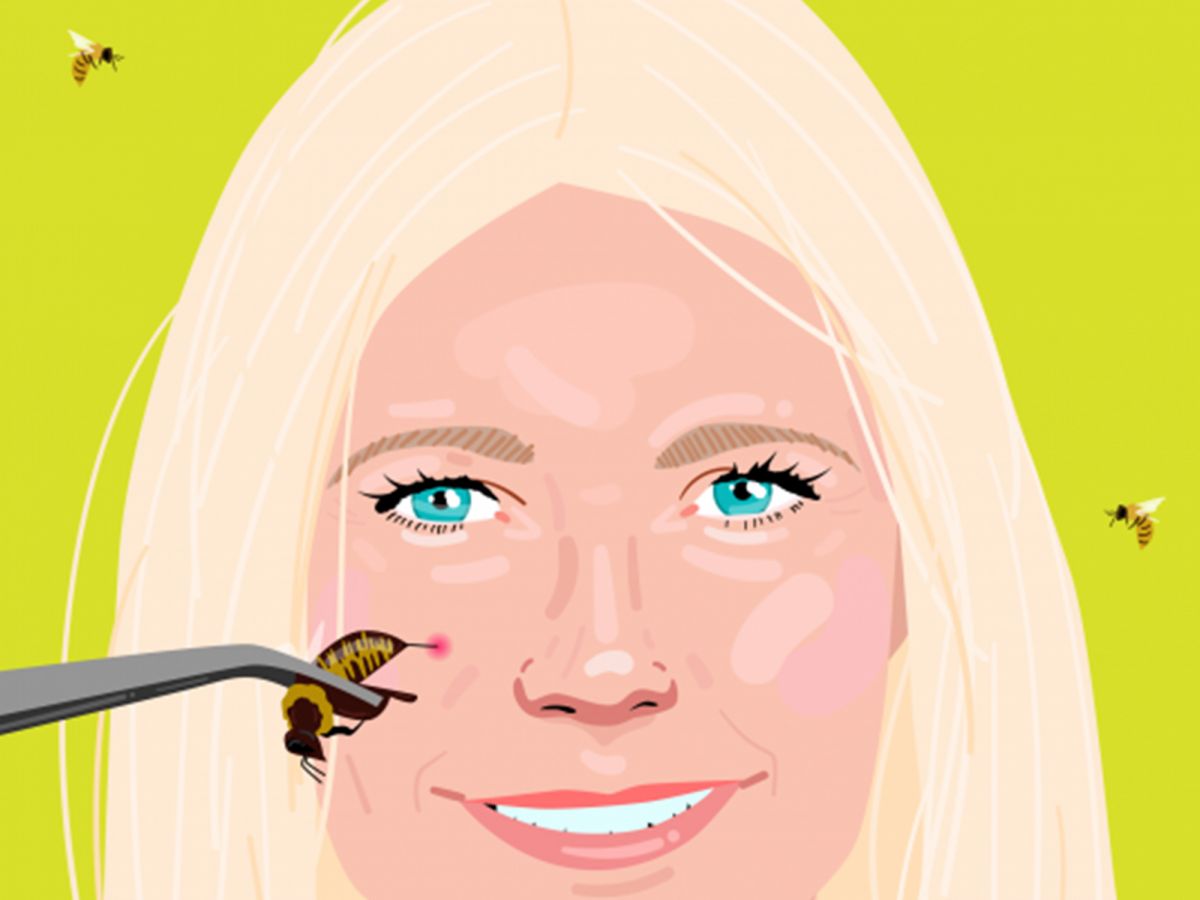 Common sense might tell you to run away from bees flying at your face, or that clay is best left to face masks or pottery class or really anything that doesn't involve you eating it. But when a celebrity swears that [insert bizarre beauty treatment] will give you better skin, fewer wrinkles, or smaller pores, all logic goes out the door — and the next thing you know you're contemplating a $650 "penis facial " for a glow like Cate Blanchett's.
For the most part, that's all fine and good… until it's not. Ahead, we're breaking down the latest buzzed-about treatments that have ended in painful infections, rashes, and, in some instances, even death. They say beauty is pain, but you have to draw the line somewhere.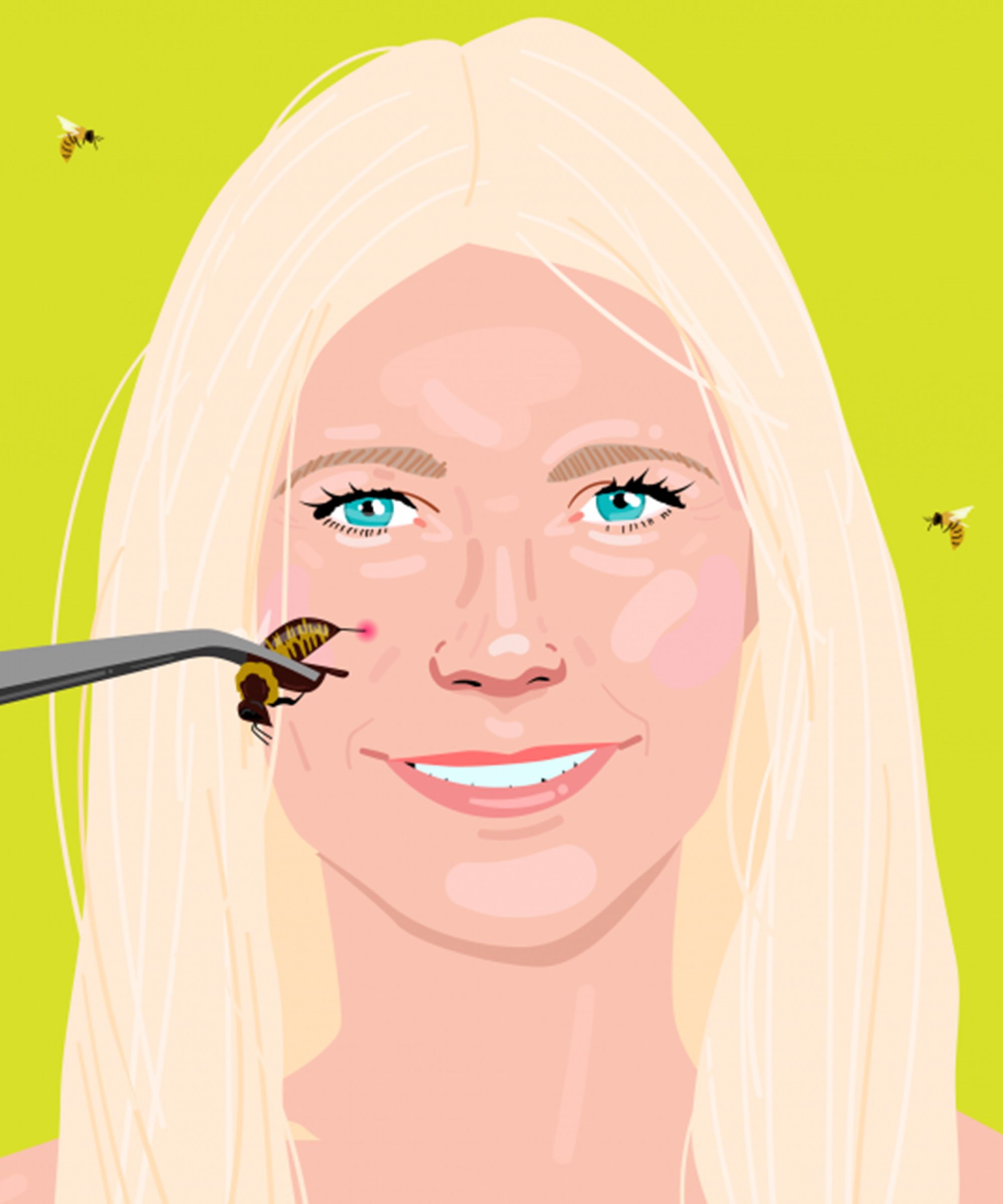 Apitherapy
Commonly known as bee venom acupuncture, this ancient practice (of which
Gwyneth Paltrow
is reportedly a fan) involves being pricked by a bee stinger as many as 80 times. The venom left behind allegedly helps to reduce pain and inflammation. But for one 55-year-old woman who underwent the treatment for several months, it's what led to her untimely death a few weeks ago when she went into anaphylactic shock from the venom, the
NY Post
reports. While this is the first known fatality associated with apitherapy,
one study
found that, compared to normal saline injections, bee-venom acupuncture showed a significantly increased risk of adverse effects.
According to a report published in the Journal of Investigational Allergology and Clinical Immunology, doctors concluded that live bee sting treatments are "both unsafe and unadvisable."
Illustration by Mallory Heyer.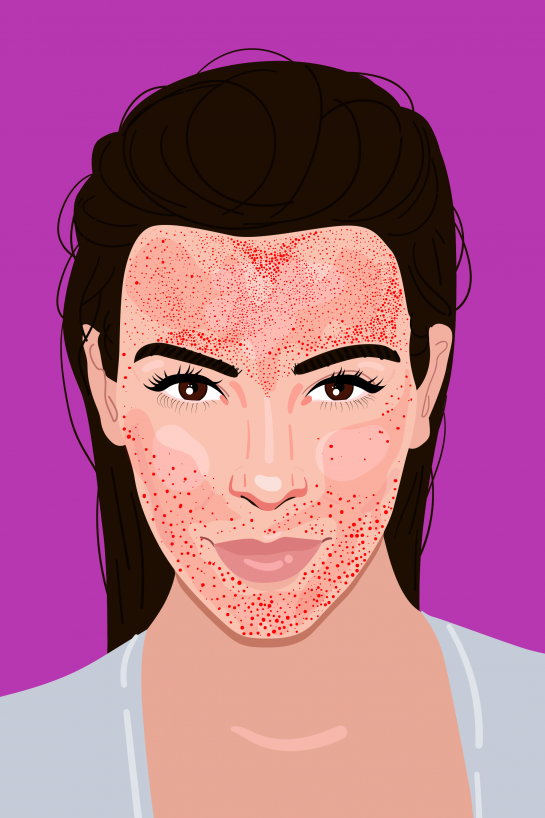 Vampire Facials
Reaching peak fame after Kim Kardashian West posted an Instagram selfie covered in her own blood, the vampire facial (also called PRP, or Platelet-Rich Plasma injections) is meant to boost cell renewal and tighten the skin by using the plasma from your blood. Some have reported glowing results; many others — like U.K. singer Kerry Katona and one brave Refinery29 editor — experienced extreme swelling, pain, and bruising for days after the treatment.
Even Kim wouldn't do it again, admitting in a blog post: "It was really rough and painful for me. My show was also filming the treatment, so I felt I couldn't chicken out. It was honestly the most painful thing ever!"
Illustration by Mallory Heyer.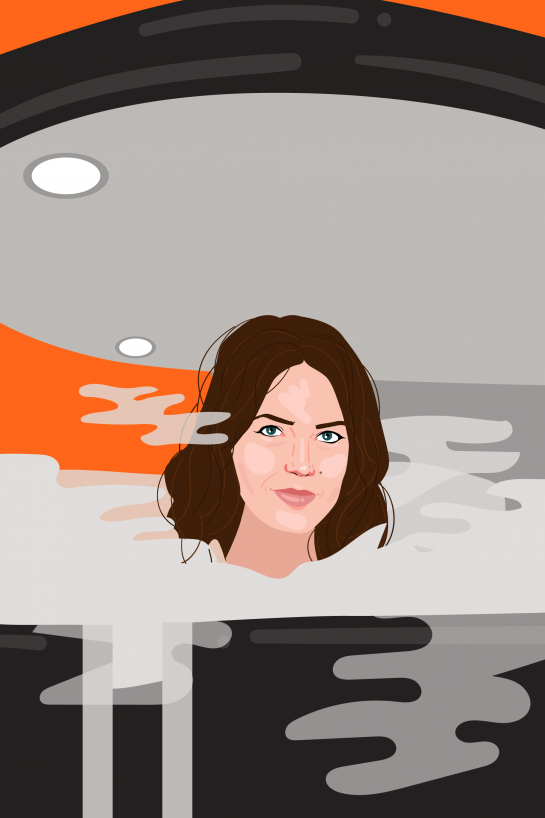 Cryotherapy
People who use cryotherapy chambers (where the temps dip to about -160 Fahrenheit) claim that the practice reduces inflammation and boosts energy levels; Gigi Hadid told us she even tried it before the Victoria's Secret Fashion Show in 2015.
But besides the fact that the FDA denounced the treatment — citing little evidence of its effectiveness in treating the conditions it claims to help — it's also been linked to the death of one Las Vegas woman who medical examiners say died in "seconds" after stepping inside the machine.
Illustration by Mallory Heyer.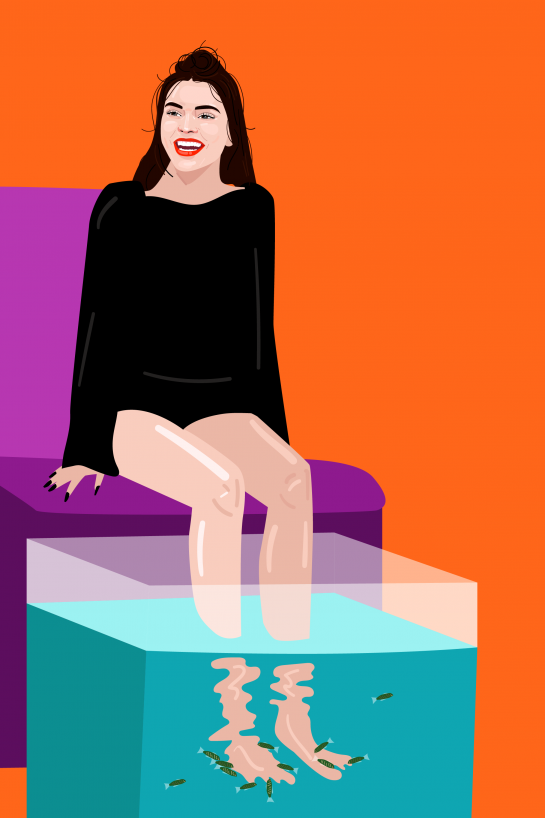 Fish Pedicure
The treatment — which
Kendall Jenner
tried in Greece — includes slipping your feet into a tank of hundreds of garra rufa fish that nibble off the dead skin at the surface. Although the CDC says there are no official reports of infections stemming from the fish pedicure, it has been
banned in at least 15 states
because of sanitation issues. It's nearly impossible to clean the fish tanks after each person uses them, meaning if the person before you had a foot fungus that a fish latched on to, and that bacteria is still hanging out on the fish, it can then transfer to you.
Shudder
.
Illustration by Mallory Heyer.
Click HERE to read more from Refinery29


Loading ...