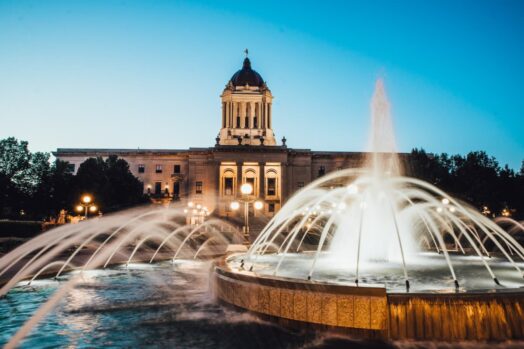 This article was last updated on June 7, 2023
Canada:

Oye! Times readers Get FREE $30 to spend on Amazon, Walmart…
USA:

Oye! Times readers Get FREE $30 to spend on Amazon, Walmart…The Canadian government will soon allow travelers from 13 eligible countries to visit the country without a Temporary Residence Visa (TRV). The announcement was made by Sean Fraser, the Minister of Immigration, Refugees, and Citizenship, during his visit to Winnipeg. Travelers from these countries would be permitted to travel to Canada via air without a TRV if they have either held a valid Canadian visa in the last ten years or currently possess a valid US non-immigrant visa.
Eligible Countries for Visa-Free Travel
The list of eligible countries for visa-free travel includes:
Philippines
Morocco
Panama
Antigua and Barbuda
St Kitts and Nevis
St Lucia
St Vincent and Grenadines
Trinidad and Tobago
Argentina
Costa Rica
Uruguay
Seychelles
Thailand
Backlog Issues Resolved and IRCC efficiency increased
The Canadian government plans to ease the process of pre-travel screening to make it simpler, faster, and cheaper. By implementing this new initiative, IRCC will now be able to divert thousands of visa applications from Canada's visa caseload, which will allow the department to handle visa applications more efficiently. This similar pilot program has already been launched in Brazil in the year 2017. Fraser highlighted that the success of the program was measured after an increase in visitors from Brazil by 40% and a reduction of IRCC's caseload in Sao Paulo office by 60%, allowing IRCC officers to work on more complex applications.
Visa-Free Travel to Canada
Currently, more than 50 countries can enter Canada without a visa requirement, with the exception of those who require Electronic Travel Authorization (eTA) when arriving by air. Travelers from the United States are not required to obtain an eTA or visa to enter Canada, but they need to apply if they want to work or study in Canada. For travelers from other countries, a TRV is required.
A TRV permits an individual to visit the country for six months, except for some foreign nationals. However, travelers with a TRV are not permitted to work or study in Canada. They are required to ascertain at the port of entry that they are temporarily visiting for specific purposes such as family visitation or tourism.
Backlog Issues
The Canadian immigration department is working on a backlog of TRV applications. According to the latest statistics published by IRCC, 50% of TRV applications are not being processed within the time limit of 14 days, specified as the service standard. The Minister confirmed that the processing of TRV applications has been impacted by the strike of April 2021 by the Public Service Alliance of Canada. During the 12-day strike period, around 100,000 applications were left pending, which could have otherwise have been cleared. Fraser commented that IRCC would catch up with the pre-pandemic processing speed in the coming weeks or months.
Conclusion
The Canadian government has taken a significant move to help develop better relations with other countries. Canada, a country known for its growing tourism industry, expects an increase in the number of international visitors through this initiative and believes this will have a positive effect on its economy.
You can publish this article on your website as long as you provide a link back to this page.