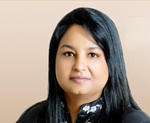 With the recent recession and string of corporate lay-offs, many have found themselves at a career crossroads, wondering what to do next in terms of work. Being forced out of a steady job unexpectedly can make anyone feel nervous and shaky. New and comparable positions are difficult to come by when the market is tight. You can be experienced and extremely talented but when companies aren't hiring, it's easy to feel trapped by external circumstances that you have little or no control on.

Finding yourself in rough times while can be challenging, can also be an opportunity to walk towards your passions and dreams. This can be your chance to re-invent yourself including your work.
As you are waiting around for work opportunities to show up, ask yourself a question – Were you happy in the job/career you were involved in? If you were, that is great, but if not, wouldn't it be better to figure out what that ideal work is for you. What kind of a career will make you feel alive and meaningful instead of dull and unfulfilled?
Lot of people spend their lives involved in work they are unhappy about, perhaps the thought of making a career change seems daunting to them or sometimes they might not know what else to do. Staying in that place for an extended period of time can have a negative impact on one's relationships, energy and personal well-being. It can kill a person's creativity, imagination and spirit.
If you are contemplating finding an ideal career, find one that is authentic and that fits who you are on the inside. Here are 6 steps to help you –
1. Make A choice – Starting point of anything new is making a choice and following through. A lot of people think of making a career change but never actually act on it. So begin by making a conscious decision that you will work towards exploring your second career options and making it happen.
2. Get To Know Your Self – Once the choice is made, it's time to begin working on figuring out your answers. Know that the answers to what you will enjoy, what is authentic resides within you. However a lot of us don't really know ourselves on a deep level. So begin by spending some time and getting to know yourself. Get familiar with your strengths, passions, interests, values and so forth.
3. Listen To Your Intuition – Often we have that little inner voice nudging us to take a certain direction or providing us clues, but we just don't pay attention to it. Take this time to connect with it and see if it guides you. Have you had a gut feeling about what kind of work you should be pursuing? Pay attention.
4. What Do You Want To Do – Many times we get so caught up in what is expected of us by others that we forget what we want and what's best for us. Take the time to figure that out and honor your inner truth.
5. What Is Your Mission In Life – Everyone has a purpose of being born, why are you here? Ask your inner guidance and allow it to lead you. Read books and real life stories of other people who have transformed their careers by finding their purpose and passion. Pay attention to anything that jumps out about their journey, which may hold a clue for you in finding your own answers.
6. Take Action – Based on information and clues you receive, start exploring your career options. Read career descriptions and see if there is anything that feels like a good fit.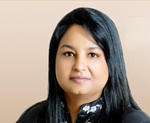 About Author
Ruchira Agrawal is an Executive Coach, Author of Before You Launch Your Business: How to decide if being an entrepreneur is for you and the Founder of InnerVeda Communications. She helps people in the areas of Career Transformation, Motivation and Authentic Leadership. She also assists aspiring women business owners turn their creative passions into a thriving reality.
On her website
www.innerveda.com
, you can subscribe to her free newsletter – Live, Grow, Prosper. You can also visit her blog – The Wise Leap, for career and life inspiration.
Article viewed on Oye! Times at www.oyetimes.com