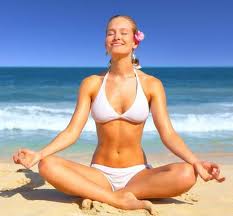 You can publish this article on your website as long as you provide a link back to this page.
This article was last updated on April 16, 2022

There will be a series of programs, each of them unique and complementing each other. Stay tuned, beside the programs listed below, dr. Andrei has to honour other invitations from various organizations and institutions, resulting in programs that might be or might not be, open to the public. Below we present the ones that are confirmed to be public; more details will pe posted while we get closer to February. Please, check also a short introduction of Dr. Andrei, further below.
1. Saturday in TORONTO , Time: 4pm -6pm (Free & Public)
Where: University of Toronto @ Multi-Faith Centre for Spiritual Study and Practice (located in the Koffler House), 2nd floor, multi-purpose room, 569 Spadina Avenue, Toronto, ON

Directions & Parking Info & Poster:
here
Where: Port Weller Community Centre; Address: 1 Bogart St., St. Catharines. Call George for more Info: 289 296 6231
Address: 50 Mcintosh Dr., unit 120. Markham (HW 7 & Woodbine). You can find direction and map
here
.
4. Monday, February 6th. Time: 3pm -5pm, MISSISSAUGA. University of Mississauga – Council Chambers (Room 3130): on the second floor (second from the main) of South/Davis Building (which is where the Tim Hortons is) –
UTM Map
here
(its building #2).
Address
: 3359 Mississauga Road
Open to Public (Drop-in)
; Parking is $13 per car, so we suggest carpooling. The only free parking is in Erindale Park, then its a 20 minute walk to the campus via Culham Trail: check the
google map
.
Address: Square One – Burnhamthorpe & Hurontario (by Food Court, lower level – behind Burger King @ Peace Lutheran Church Meeting Room)
Address: 1415 Third Line, L6M 3G2, Oakville (Upper Middle & Third Line)
7. Wednesday, February 8th. Time: 12:30pm-2pm. BRAMPTON. "Lunch & Learn" – The Power Within with dr. Andrei – Lecture, Meditation, Chakra Workshop @ Business Network in Downtown Brampton (not for public).
8. Wednesday, February 8th. Time: 7pm – 9 pm. BURLINGTON. "Bridging Science and Spirituality for Integrated Well-Being" @Brant Hills Community Centre. (Free & Open to Public – just drop in)
Address: 2255 Brant Street, L7R 3Z6, Burlington (between Upper Middle and Dundas, south on Brant Street)
9. Thursday, February 9th @ 9:25 AM – dr. Andrei's Lecture in Kitchener highschool (not open to the public)
10. Thursday, February 9th. Time: 3 pm – 5 pm: "Bridging Science and Spirituality for Integrated Well-Being" -, UNIVERSITY of WATERLOO, Student Life Center(SLC) Multi-purpose room. (Free & Open to Public) – call 226 988 2580 for more info.
11. Thursday, February 9th. Time: 7pm – 9:30pm. BRAMPTON. "Bridging Science and Spirituality for Integrated Well-Being" – , @Bramalea Civic Centre, Library Meeting Room (lower level). (Free & Open to Public) Address: 150 Central Park Dr., Brampton, L6T 2T9 ( East of Dixie Rd & South of Queen St. East)
Dr. Andrei will be interviewd by OMNI TV News.
Dr. Andrei is a practising paediatrician who lives in Calgary, Alberta. He completed medical school in his native country – Romania – where he experienced first hand the dissolution of the Eastern Bloc. After some time spent in hospital and general practice in Romania he moved to France for a residency position in paediatric.
Upon completion of residency, Dr. Andrei then came to Canada for a Fellowship in Neonatology, a Paediatric subspecialty dealing with newborn medicine. That was fourteen years ago and since then he has worked in the area of specialties related to neonatal and paediatric intensive care with a stint in office and hospital general paediatric practice.
The diversity of his interests is shown in cultural practices that include meditation, the fine arts and in particular poetry, classical western and Indian music (particularly classical Indian flute), world literature and gnostic scriptures.
Furthermore, he follows closely the intricate web of world affairs and international relations and enjoys activities such as soccer, tennis and the outdoors.
Perhaps his long lasting interest in international seminars related to meditation manifests his passion for integrating his professional side with the wellness that comes from the blending and diversity of so many aspects that life has to offer.
This could be a path to explore not only for himself, but just as importantly for others…
Paul Collins, author of Mack Dunstan's Inferno/ Mystery of Everyman's Way