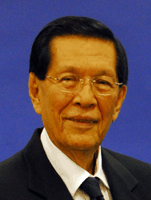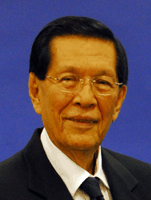 Developments in Corona case: The court drops 5 of the 8 charges filed in the impeachment court on Wednesday and the presiding officer of the impeachment court handling the ex-chief justice Renato Corona's case has cautioned the defense and the prosecution panels over giving out statements in the public about the decision on case when the impeachment court has yet not given any verdict.
Several members of the House of Representatives have congratulated the impeachment court on dismissing 5 of the 8 charges making the case less complicated and taking it in the right direction.
The leading representative of the minorities Danilo Suarez commented, "We can only welcome the return of common sense to our colleagues and an early end to this ugly, partisan exercise, one that has already taken up so much legislative time in both the Senate and the House, as well as putting at risk the reputation, not only to the Chief Justice, but even of our colleagues in the prosecution."
At the same time, Enrile Pounce warned both the sides to refrain from commenting on the media about the case as the loosing party might than complain that the judges were influenced or bribed.
He said, "You already made pronouncements about the weight of this case. No one can be sure about the outcome of this case. We'll wait for the completion until the judgement is pronounced. Do not make sweeping statement outside that may befuddle or confuse the people outside."
Article viewed on Oye! Times at www.oyetimes.com