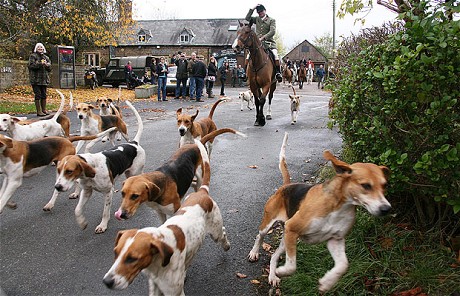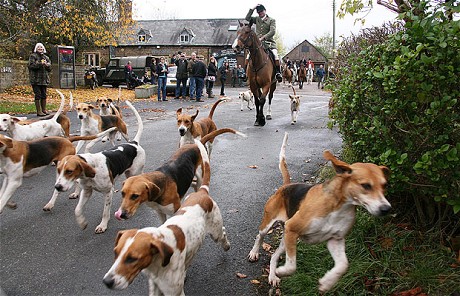 The statement of Agriculture Minister, Jim Paice to favor hunting with hounds has outraged animal lovers as they strongly condemn it.
Paice is of the view that the current ban makes a "mockery of the law" and "simply does not work", hence pressurizing the Prime Minister, David Cameron to allow MPs a free vote to decide the future of fox hunting.
Paice has also told that the coalition has agreed upon having a free vote on whether to repeal the Act when there is "time in the parliamentary calendar".
According to the 2005 Act, it is illegal to hunt wild animals using dogs. The general public supports this ban which has been in place for last seven years. The results of a survey conducted by YouGov for the League against cruel sports have revealed that 69% of the respondents are in favor of the law against hunting wild animals with dogs to stay while only 22% of them want it lifted.
The League's chief executive, Joe Duckworth has said that it is terrible that a portion of the general public think of this cruel act of chasing a wild animal with dogs to exhaustion just for fun is acceptable. But it is quite appreciable to make this blood sport illegal and public is absolutely supporting this ban. It shows that the Hunting Act is truly working and there would be over 180 individuals who will approve this after being prosecuted for illegal hunting.
But Countryside Alliance chief executive, Alice Barnard ha stated that hunting has remained as strong as ever across UK, despite the various campaigns against it. It is being expected from hundred thousands of people to come forward and support Boxing Day hunt. It is a source of delight for the Countryside Alliance to strongly push for the repeal of the Hunting Act.
As recently as 2010 Cameron has described himself as a "country boy" and believed that the ban, introduced under Labour in 2005, was a "mistake". Mr. Cameron – who also has ridden with hunts before becoming a MP, is understood to back repealing the ban.
Article viewed on Oye! Times at www.oyetimes.com.