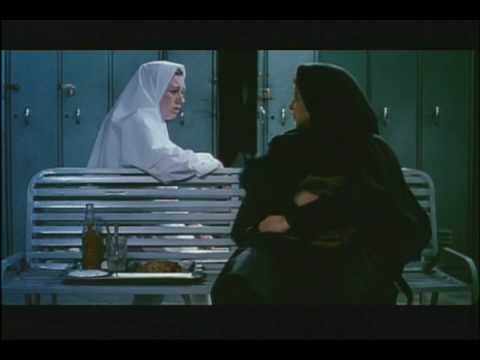 This article was last updated on April 16, 2022
Canada:

Oye! Times readers Get FREE $30 to spend on Amazon, Walmart…
USA:

Oye! Times readers Get FREE $30 to spend on Amazon, Walmart…
Jafar Panahi (born July 11, 1960) is an Iranian filmmaker and is one of the most influential filmmakers in the Iranian New Wave movement. He has gained recognition from film theorists and critics worldwide and received numerous awards including the Golden Lion at the Venice Film Festival and the Silver Bear at the Berlin Film Festival. On 20th December 2010 Jafar Panahi was handed a six-year jail sentence and a 20-year ban on making or directing any movies, writing screenplays, giving any form of interview with Iranian or foreign media as well as leaving the country.
According to the
BBC
, the semi-official Isna news agency has reported that Panahi's lawyer, Farideh Gheirat, stated her client was convicted of working against the Iranian system. Apparently he was accused of making a film without permission and somehow inflaming opposition protests after the disputed 2009 presidential election. Months of political turmoil followed the election and even the international community weighed in with condemnation of fraud.
The Washington Post
stated:
The sentence, handed down Monday, was viewed by other Iranian artists as an example for those connected to the country's grass-roots opposition movement. There was no official reaction from either the judiciary or government representatives.
Gheirat has apparently called the sentence heavy and said they plan an appeal.
It was reported that Panahi was arrested in March and spent two months in jail before being released on bail after he went on a hunger strike to object to his imprisonment. The BBC says that Mr Panahi has been a vocal critic of Iran's strict Islamic law and government system, while his films are known for their social commentary. The Iranian government says this is not political.
The Times of India
reports:
Panahi won the Camera d'Or at the Cannes film festival in 1995 for his debut feature 'The White Balloon', and the Golden Lion at Venice for his 2000 drama 'The Circle'. His other films include 'Crimson Gold' and 'Offside'. Because of his outspoken nature most of Panahi's films are banned at home despite earning high acclaim worldwide.
Opinion
I think anyone would agree that Iran does not offer its citizens the same freedoms we enjoy here in Canada. Notice that I said "enjoy" as while anyone may argue that freedom is a right, not everyone on the planet lives in circumstances which afford them the "right" to anything.
Religious fundamentalism can be, no "is" a dangerous ideology and certainly a dangerous political bedfellow. Whether I'm talking about Iran, or the Tea Party in the United States or even the leanings of our Mr. Harper, I think a secular government, a clear division of the state and religion is paramount to any free society, especially one which is multicultural. We should all be thankful that we live in a country where I or any of us can criticize the government without fear of recrimination. Yes, I can disapprove of our government and not have to worry about going to jail for 6 years. That is a freedom to be both enjoyed and protected.
I would hope that someday, Iran is able to offer its people the same privileges that we here in Canada take for granted. However, to do so, let's admit that Iran and its government will have to see some fundamental changes in their fundamentalism and a move away from their ideology to some ideals.
Click
HERE
to read more from William Belle
References
Wikipedia: Jafar Panachi
Rotten Tomatoes: The Circle: 93%
Wikipedia: The Circle (2000 film)
The Circle (Persian: Dayereh) is a 2000 drama film by Iranian independent filmmaker Jafar Panahi that criticizes the treatment of women in Iran. The film has won several awards, including the Golden Lion at the Venice Film Festival in 2000, but it is banned in Iran.
Trailer: The Circle
http://www.youtube.com/watch?v=M6FahWs_ctg
You can publish this article on your website as long as you provide a link back to this page.