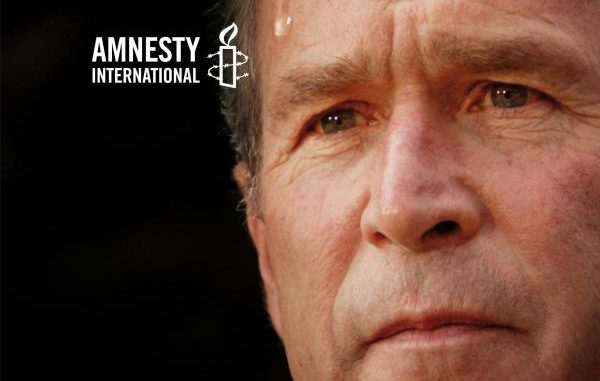 Earlier on Wednesday, Amnesty International appealed to the Conservative government to launch an investigation, arrest and put on trial America's preceding president George W. Bush for torture. Bush plans on attending a summit in Canada next week.
The secretary general of Amnesty in Canada, Alex Neve presented documents to the Canadian media which can form the basis for a Canadian investigation into Bush's approval for use of "enhanced interrogation techniques" in the last decade.
He said: "The evidence is clear, former U.S. president George W. Bush is responsible for a wide range of human rights violations – notably torture – which constitute crimes under international law."
Neve also presented an official summary that was sent to the Justice Department on Sept. 21, explaining Amnesty's case against the former president.
"Since leaving office, former president George W. Bush has said that he authorized the use of a number of 'enhanced interrogation techniques' against detainees held in (a) secret CIA program," the brief reads.
On the other hand, Minister of Immigration Jason Kenney backfired by saying: "Amnesty International cherry picks cases to publicize based on ideology. This kind of stunt helps explain why so many respected human rights advocates have abandoned Amnesty International."
Article viewed on: Oye! Times at www.oyetimes.com