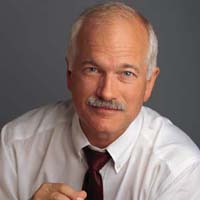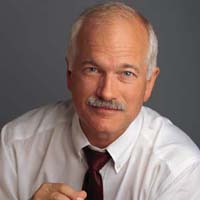 A recent survey shows that Canada's New Democratic Party has continuously slipped since it rode an "Orange Wave" to remarkable levels of support
Nanos Research carried out a survey on behalf of CTV and The Globe and Mail and found out that Conservatives have preserved their lead while the NDP has plummeted down to walk with Liberals.
According to the poll, national support for the NDP in Quebec is fading away. The NDP has dropped to 33.4 per cent from 37.7 per cent last month.
Moreover, the survey results indicated that the Bloc Quebecois has been the main patron of the NDP's diminishing ranks. The support for Bloc Quebecois has augmented to 19.9 per cent from 15.9 per cent in November.
However, on a national scale, the Conservatives have taken advantage from the official Opposition's trimmed support. Conservatives polled at 36.5 per cent this month, a trivial boost from the 35.6 per cent it received in November.
Year 2011 is also considered bittersweet for NDP, which had to mourn on the sudden loss of alluring leader Jack Layton in August.
NDP MP Olivia Chow, Layton's widow, said: "His (Jack's) motivation came from his life goal, which was to make society and communities a better place for everyone. A more equal place for everyone."
Article viewed on Oye! Times @ www.oyetimes.com