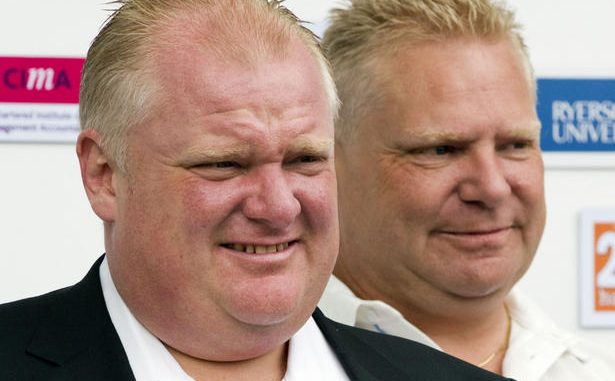 It seems like Mayor Rob Ford is still determined on losing weight as he avoided beer and chicken wings while watching the Super Bowl Sunday night. Recently, the mayor shed another four pounds weighing a total of 310 pounds. So far, the mayor has lost 20 pounds in total.
Even though Ford seemed a little worried about Super Bowl weekend, he somehow managed to resist the urge to eat chicken wings, chips and drink beer during the game.
"Mind over matter, I had to have a lot of self-discipline," Ford said. "Drank a lot of water and ate a big chicken salad before that game and that tided me over, so it's the first time ever." He also said that he that he went for 20 laps after the game before waking up at 5 a.m. Monday morning for another round of running.
In the meantime, mayor's brother Doug Ford has lost 6.5 pounds in total; however, his last week's weight-check shows no further decrease. According to Doug, he did not work out and lost track during the big game, due to which he did not lose significant weight last week.
Doug said: "Yeah I probably had one too many chicken fingers. Just haven't been working out, I got to get back on track, I'm going on record I'm down five pounds next week, guaranteed."
Both Ford brothers are determined to lose 50 pounds by June for a charitable cause.
Article viewed on Oye! Times @ www.oyetimes.com