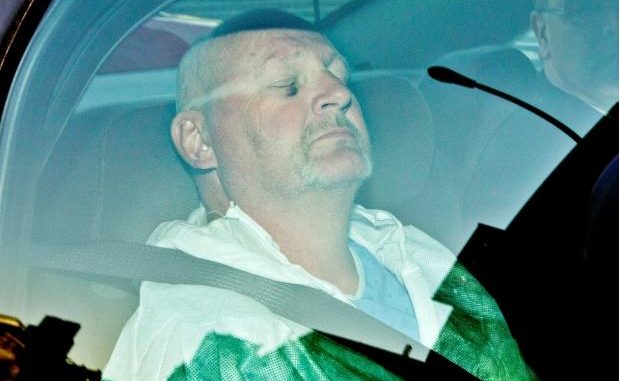 A Quebec Court judge has ordered Richard Henry Bain to be evaluated by a psychiatrist for considering whether he is sane enough to be trialed for a first-degree murder or not. The order was passed by the Judge, Robert Marchi, upon the request of Richard Henry Bain's lawyer, after a string of non-sense rants from the accused making the court doubtful about his mental condition during the hearing at the Montreal courthouse Friday morning.

Perhaps the Defence lawyer, Elfride Duclervil, had planned to allow Bain to speak in order to request Marchi for issuing the order for him to be examined at the Pinel Institute. 62-years-old Bain has been charged with 16 different charges, which include the murder of 48-years-old Denis Blanchette. Blanchette was an able technician, shot dead by Bain's gun on Sept. 4 outside the nightclub where Pauline Marois was addressing her campaigners after a victorious provincial election.

While Bain was entering the courthouse, he began his abnormal behavior announcing to everyone, "May God bless you all." Soon after Bain reached the prisoner's dock by the guards, with his hands restrained, he was asked by Marchi to settle down but he began ranting that Dec. 7 is "a very holy day of remorse." He abnormally referred to Dec. 7, 1941, the day that American military was attacked at Pearl Harbor. Bain's abnormal behavior continued for a while after which Duclervil straight forwardly asked: "Who is Raichard Bain?" Bain replied that "he has chosen me," "soldier for Christ." Such behavior made Duclervil's decision eminent.