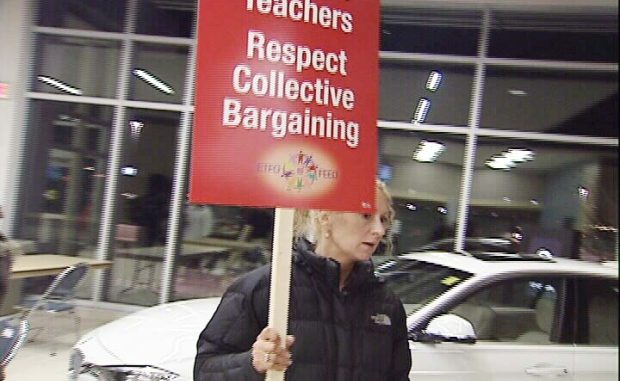 The English public elementary school teachers of Ottawa have announced the date of their protest to walk off from their job to be Wednesday, Dec. 12. As promised earlier, the Elementary Teachers Federation of Ontario duly informed its members and parents of students on Friday morning.

The Ontario Minister for Education, Laurel Broten, made an announcement on Thursday declaring that she will only allow a one-day walkout by teachers in two small school boards. She clearly threatened that in case things go far from that, she will not hesitate to use the newly acquired legislation to forcefully bring them back. Broten also made an announcement on Thursday alleging that "given that ETFO has provided five days notice … I am prepared to let one day of legal strike action go." Though, she quickly "If strike action goes beyond one day, I have the necessary legal documents drafted and ready to end any strike action that will put student success and safety at risk."

A formal notice has been provided by the union indicating about the one-day walkouts to be held on Wednesday in two small school districts, i.e. Avon Maitland and Ontario North East. The union informed news sources on Thursday that elementary public school in the province will be affected by a walkout by Christmas.

The President of Ottawa-Carleton Elementary Teachers Federation, Peter Giuliani, welcomed the announcement of Broten alleging that the province will not intervene in the two Monday strikes, but also added that it was a pretty "bizarre" statement to give.