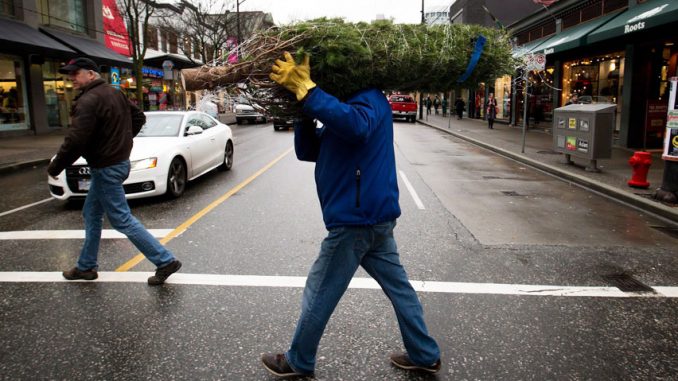 Senior representatives of Environment Canada have asserted that the odds of having a snow fall on Christmas Day are pretty less than usual for many parts of the country. The senior climatologist of Environment Canada, David Phillips, gave a statement admitting that he feels sorry to announce that likelihood of witnessing white snow on the ground on Dec. 25 are fairly thin for majority of Canadians.

Phillips claimed that "it's one of the things where we're seen united as Canadians, in wanting it to be a white Christmas." He explained that "we want it on that day to put us in the mood. It's almost like [having] turkey and toys. It's just part of the feeling at Christmas time." He declared that though there are good chances of snow in Western Canada, i.e. Alberta, Saskatchewan or Manitoba, but overall nearly mere quarter of the Canadian population will have their wish of a snowy Christmas fulfilled. He elaborated saying that "there are some areas in Canada that are clearly a done deal." He mentioned that "out west, not only is it going to be a white Christmas, it's going to be a white Easter. They've been buried in snow."

Whereas, discussing areas including Newfoundland, New Brunswick and Prince Edward Island, he stated them to still have a fair chance of a snowy Christmas, along Ottawa, Sault Ste Marie, Ont., Quebec City and Montreal. But counting the remaining parts of Canada, including Ontario, British Columbia and many other locations, Phillips alleged that it's a "toss up" for calculating the weather on Christmas Day to be snowy or not.