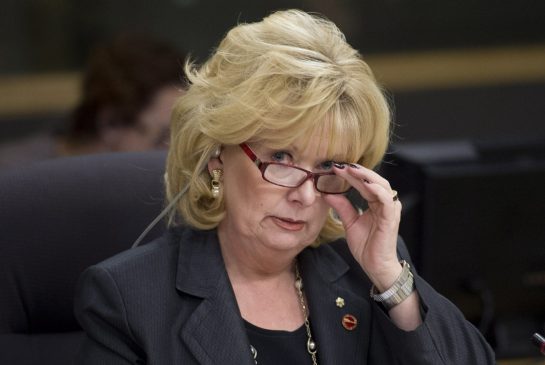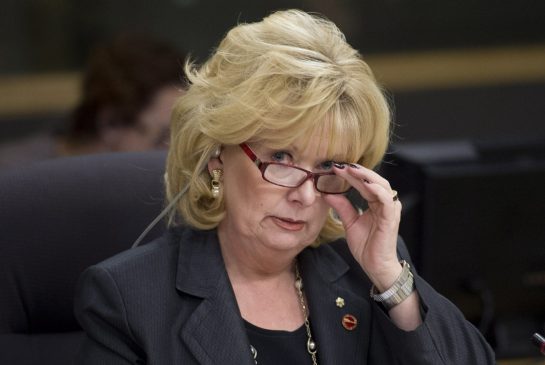 Sources claim that an independent and elaborative audit of Senator Pamela Wallin's travelling expenses has revealed an overwhelming number of hundreds of ineligible claims that amount to as much as $140,000 in total. It is informed that the 95-page report is currently under view by a Senate sub-committee, which also unveils several attempts made by the Saskatchewan senator to alter her expense paperwork after accusations were made against her.

The report counts a total of at least $120,000 in questionable claims, with a separate amount of $20,000 that is yet to be decided upon by the Senate committee. So far, Wallin has voluntarily repaid $38,000. The report mostly points out numerous doubtful expense filings in Wallin's travel expense claims, wide majority of which are apparently made to attend dinners and other non-Senate business in Toronto and Guelph, for example when she was chancellor of the University of Guelph. Apart from that, another notable issue raised in the repot is of Wallin's alleged attempts of making backdated alterations to her expense report, causing serious concerns of a coverup. Report allegedly quotes a wide majority of three out of four former executive assistants of Wallin, who have testified of having knowledge of expenses that were altered by Wallin.

Wallin is only one of the senators who have recently become a subject of serious and elaborative scrutiny by the independent auditing firm Deloitte in an expense scandal that seems to have triggered most intense crisis in the Senate since its formation nearly 150-year-ago.