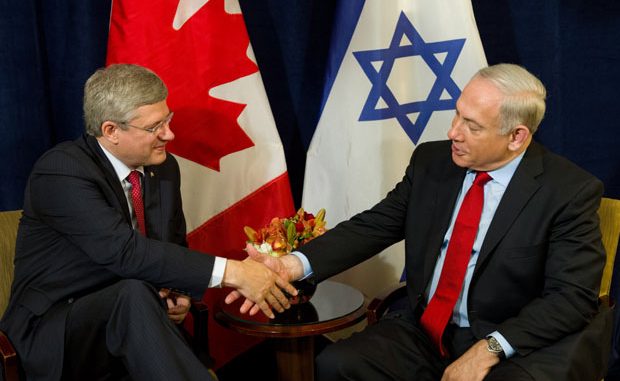 Canada's Prime Minister, Stephen Harper, is anticipated to soon make an important announcement at a dinner being hosted in his honour by the Jewish National Fund on Sunday in Toronto. Several unofficial sources have conveyed that Harper will reveal his plan to visit Israel for the first time. Even though Harper is deemed to be one of the staunchest allies of Israel, he has never had a chance to officially visit the Holy Land.

The dinner being held in the Prime Minister's honor is scheduled as a fund raising event organized by The Jewish National Fund, which promises to use the money to build a migratory bird interpretive centre in Israel, i.e. the Stephen J. Harper Hula Valley Bird Sanctuary. The fund is a quasi-governmental Israeli non-profit organization responsible for the development of land and settlements in Israel. President of JNF Canada, A. Wilson, mentioned in a written statement released on Friday that "Prime Minister Harper is an extraordinary leader who has raised awareness in the international fight against anti-Semitism and has restored Canada's strong voice on the world stage."

In addition to Harper having a personal bond with Israeli Prime Minister Benjamin Netanyahu, the Conservative government has also firmly stood by Israel since it came into power in 2006. Harper even risked infuriating Canadian Arabs by calling Israel's bombing of Lebanon "measured." Even though Netanyahu has visited Canada more than once and Harper has travelled to almost every region in the world, he has unfortunately not been able to touch down in Israel.