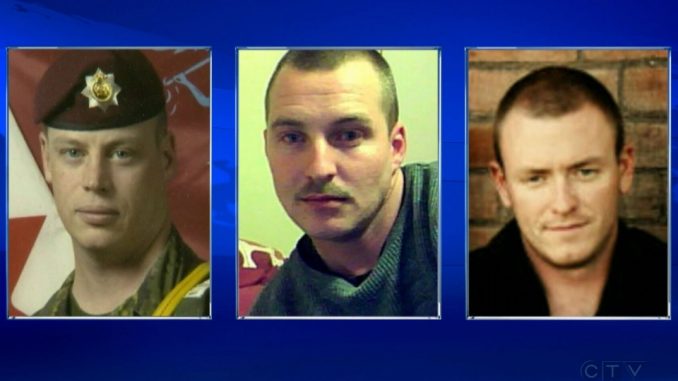 While the Canadian Forces continue mourning unexpected deaths of three soldiers seemingly from a paradox suicide, a military psychiatrist revealed on Friday that the army is anticipated to undergo a "steady" increase in the number of Afghan veterans suffering from mental health care needs.

A psychiatrist and adviser to the Canadian Armed Forces, Col. Rakesh Jetly, revealed in a teleconference that he has observed the cases of soldiers reporting mental health issues to have amplified up to almost eight per cent among those who served in support of the Afghan mission. He added that this number has specifically increased among soldiers who served on the frontlines. It was explained that "it could be up to about 20 per cent in the group who've had the highest exposure to combat." The mournful deaths of three Canadian soldiers earlier this week have led to serious concerns in aspects available treatment and military resources to cater Afghan war veterans undergoing post-traumatic stress disorder, or other mental health-related issues. In a separate case, a soldier from Nova Scotia has filed a $20-million lawsuit against the government, claiming the military ignored his PTSD.

Even after the unfortunate deaths, Jetly pointed out that the number of suicide rate among Canadian Forces members has not increased. It was confirmed by the army on Thursday that warrant officer, Michael McNeil, passed away on Wednesday at the Canadian Forces Base Petawawa in Ontario. Whereas two soldiers, having links to CFB Shilo in Manitoba, had allegedly committed apparent suicide a short time apart.