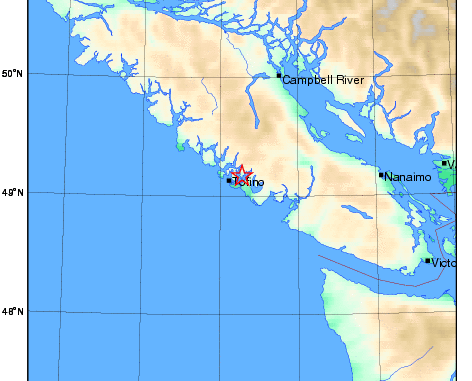 Almost five strong earthquakes were observed all across coastal B.C. over the weekend, ignited almost a few hours before by five more earthquakes up to magnitude 6.6 quake that hit Indonesia. The earthquakes in the B.C. measured from 4.0 to 5.1 in magnitude and mainly effected offshore areas between Haida Gwaii and Vancouver Island, i.e. about 200 kilometres southwest of Bella Bella.

Overall, reports confirm that a total 15 earthquakes, which measured above 4.0 in magnitude, were detected from about 3 p.m. Saturday to 5 p.m. Sunday at spots around the perimeter of the Pacific Plate. The area where these earthquakes were observed included most of the western cost of North America, i.e. from Baja California peninsula to the Aleutian Islands in the north, and south from Russia to New Zealand, via coastal Japan, Indonesia, and the Philippines.

According to the experts looking into the field, some earthquakes are known to trigger others but this is not the case in these recent earthquakes. An instructor at University of B.C.'s Earth, Ocean and Atmospheric Sciences Department, Brett Gilley, explained that "the earth is hugely seismically active," and so it is not so uncommon for earthquakes to cluster locally as happened in B.C., then Indonesia. Gilley alleged that "earthquakes often happen in swarms," adding that "what's happening is the stress is sort of adjusting over the whole area." Whereas an assistant professor in Earth Sciences at Simon Fraser University, Dan Gibson, alleged that only very large earthquake up to the magnitude of 8 or more usually set off earthquakes.