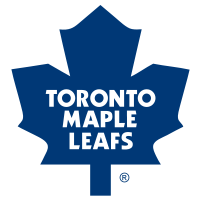 Tyler Seguin Scores a Hat Trick and Tim Thomas Records a Shutout

The high of being the first in the NHL standings wore off quickly as the Toronto Maple Leafs came crashing back to reality on Saturday night.
The Boston Bruins were tied for last in the Eastern Conference before the game, but at the end it was clear that defending Stanley Cup champions is starting to put everything together. The Bruins thoroughly outplayed the Leafs in every facet of the game and exploded for a 7-0 shutout at the Air Canada Centre.
Sophomore Tyler Seguin scored his first career hat trick to pace Boston while Milan Lucic added a pair and an assist and David Krejci had a goal and two assists. Shawn Thornton scored the other goal and Patrice Bergeron finished with three assists. Tim Thomas made 25 saves for his first shutout of the season.
The Bruins scored in quick succession on three occasions and left the Leafs and the crowd at the Air Canada Centre stunned each time. The Bruins scored two goals in eight seconds at the start of the second period and again a pair in 14 seconds late in the period. Then with the game already out of hand, Boston scored two goals in 28 seconds in the third period.
Although the Bruins (5-7-0) were having a bad start to the season, Boston proved it is still a team to be reckoned with. This is something the Leafs (9-4-1) know all too well, as the team was handed a lopsided 6-2 defeat in Boston on Oct. 20.
"That's the second time that's happened to us this year from this team. I don't know what it is about them but we didn't compete right from the opening puck drop," said Leafs forward Joffrey Lupul. "It's pretty disappointing. With a couple of days off this was a big game for us, the Stanley Cup champs coming in, and they kicked our ass every which way.'
"No matter how bad it was, it's still one game out of 82. We should feel bad about this one. It was embarrassing in front of our home fans and it's not a very good feeling around this locker room right now."
Leafs Head Coach Ron Wilson saw bad habits creeping into the team's game and warned his players that a game like this would happen if the mistakes were not corrected.
"The game in Columbus kind of led into this," said Wilson. "We actually talked about that between the second and third periods in Columbus. The way we were playing is an indication of a team that's going to let things get out of hand at some point. We were lucky in that game to have been up 4-0 and we were allowing bad habits to creep in that hadn't been there."
Although the scoreboard seemed to suggest otherwise,Wilson said that the game wasn't as bad as it looked – the Bruins simply capitalized on its chances.
"It's kind of funny how every mistake we made ended up in net. They only had 20 shots," said Wilson. "Defensively in terms of limiting opportunities we actually played pretty well at times and yet we'd make a real mental mistake."
"We were exposing the puck in the middle and…our D really had trouble in front of our net, defending, boxing out…so it's actually probably better for us to go through a game like this right now so that we can focus. If it had been 2-1 or 3-2 or 1-0 it would be 'Oh we were just a shot away,' but we weren't anything close to that tonight."
A lot of talk before the game was about Wilson's decision to start Ben Scrivens in goal instead of Jonas Gustavsson. But it turned out that both saw action in the blowout loss and neither goaltender was effective. Scrivens gave up five goals on 14 shots while Gustavsson stopped only four of six shots fired at him.
Scrivens had an outstanding NHL debut in Thursday's 4-1 win in Columbus against the Blue Jackets as he stopped 38 of 39 shots. He learned a tough lesson against the Bruins on Saturday but remained grounded after the game.
"It seemed like every chance they got wound up in the back of the net," Scrivens said. "I got some fortunate bounces Thursday night…and it just didn't go my way tonight."
"I've said it before and I said it after Thursday, I try not to get too high after that and I'm going to try not to get too low right now."
When Scrivens was pulled from the game he apologized to his teammates at the bench.
"I said 'I've got to be better for you guys," said Scrivens. "At the end of the day, mistakes are going to happen in front of me. It's my job to try to bail my team out and I didn't think I did a great job of that tonight."
Added Wilson, "Ben wasn't as sharp as he could be. There were times we were trying to get back and we left him exposed so it wasn't fair for him."
The other big lineup change before the game was Wilson making defenceman Luke Schenn a healthy scratch. Cody Franson took his spot in the lineup and it was his first game since the 6-2 loss in Boston.
Rapid Fire
The first 20 minutes of the game was closely contested, but neither team was able to create many scoring chances, but the Bruins were able to open the scoring on a power play at 6:23. With Joey Crabb in the penalty box for holding, Seguin one-timed a pass by Rich Peverley from the side boards that blew past Scrivens to give the Bruins a 1-0 lead.
Boston came out quickly to start the second period and it took only 34 seconds to get on the board again. Bergeron backhanded a pass in the middle that was deflected by Leafs defenceman John-Michael Liles and Seguin batted it out of the air past Scrivens. The goal was reviewed but it stood and the score was 2-0.
Then a few seconds later from the faceoff at centre ice, Bruins defenceman Zdeno Chara made a great long breakaway pass up the middle to Lucic in between the Leafs defence who were playing wide. He skated in alone and tucked the puck in between Scrivens' legs to put the Bruins up 3-0.
The two goals came just eight seconds apart and Wilson called a 30-second timeout to calm down the team. Scrivens stayed in goal at the timeout to recollect himself but he could not be faulted on either goal.
With less than five minutes left in the second period, Seguin after taking a pass from Bergeron, he snapped a shot past Scrivens to complete the hat trick.
Just 14 seconds later the Bruins got another. With the puck in deep again, Lucic from the left side shovelled the puck on goal but Scrivens mishandled it. The puck came right to Krejci on the right side and he had an open net to shoot at with the Leafs goalie out of position. Just like that it was 5-0 – Wilson pulled Scrivens and Gustavsson came into the game.
The Swedish goalie did not fare much better as the Bruins scored two on him in the third period. First Krejci passed ahead to Lucic who was in alone and beat Gustavsson low stick side. Then 28 seconds later Shawn Thornton just shot the puck on goal and it hit Leafs defenceman Carl Gunnarsson, then Gustavsson and into the net.
Fortunately for Toronto the bleeding stopped there and the game finished 7-0, but three quick strikes by the Bruins was the difference in the game. The Leafs will need to learn from its mistakes and work on all areas so that this type of blowout loss doesn't happen again.
"Obviously (learn) a lot when you make the mistakes that we did," said Leafs captain Dion Phaneuf. "We made a lot of mistakes tonight that are uncharacteristic of our team.
"You park this one in the loss column and you move forward. Are we happy about it? No. But we have to move forward as if we would have won tonight."
The Leafs will now have two days off before playing the Florida Panthers Tuesday night at the Air Canada Centre.
To follow me on twitter click HERE
Download or stream the 500 Level podcast with co-hosts Aman Dhanoa and Ben Trattner as they discuss news, opinions, and views on Toronto sports from the Upper Deck. Leafs, Raptors, Jays, Argos, TFC – nothing is off limits. It's good to be a fan!