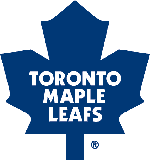 The Toronto Maple Leafs announced Friday that goaltender Jonas Gustavsson underwent a minor heart ablation procedure today in London, Ontario. The determination to have the procedure was made after Gustavsson was examined Friday by the same medical specialists that treated him in the first half of the 2009-10 season. He can begin workouts in seven days.
Gustavsson was assigned to the Toronto Marlies (AHL) for conditioning purposes on February 4. His conditioning assignment has been suspended and he has been placed on Injured Reserve.
Gustavsson has played in 23 games for the Maple Leafs this season and has registered a record of 6-13-2, a goals against average of 3.29 and a save percentage of .890. In two games with the Marlies, he has earned two wins, 0.75 goals against average and a .966 save percentage.