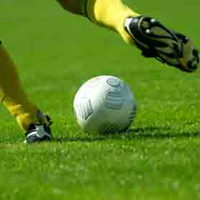 The two finalists for the 2011 edition of the Nutrilite Canadian Championship will be decided this Wednesday 4 May with the conclusion of the semi-final legs in Toronto and Vancouver. Toronto FC hosts FC Edmonton while Vancouver Whitecaps FC host Impact Montréal in the return legs of the home-and-away semi-final series that opened last Wednesday 27 April.
The home teams are in control, with Toronto holding a three-goal lead and Vancouver holding a one-goal lead. Of course, home field advantage had no consequence last week, with both Edmonton and Montréal held scoreless in the opening leg. This Wednesday night, the first match kicks off at 20.00 ET at BMO Field in Toronto while the second match kicks off at 20.00 PT at Empire Field in Vancouver.
Both matches will be broadcast live in high definition on Rogers Sportsnet. The Toronto-Edmonton match will be broadcast on four Sportsnet channels (Pacific, West, Ontario and East) at 20.00 ET / 18.00 MT / 17.00 PT; the Vancouver-Montréal match will be broadcast on Sportsnet One, Sportsnet Pacific and Sportsnet East at 23.00 ET / 21.00 MT / 20.00 PT.