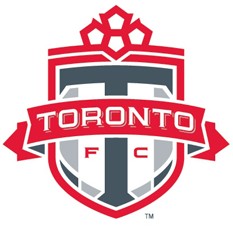 Toronto FC winger Nicholas Lindsay will undergo surgery on Wednesday after suffering a serious knee injury during the offseason.
Lindsay, 18, will require two different surgical procedures over the next few months and is expected to miss the 2011 season. The second surgery is set to take place in four to six months and it is hoped he will then recover in time for the 2012 season.
"Nicholas made huge strides in the short time he has been with the team and has a bright future ahead of him," said Earl Cochrane, Toronto FC Director of Team and Player Operations.
"We will support him with everything he needs to make a full recovery."
Lindsay became the second Toronto FC Academy player to graduate to the senior team when he signed his first professional contract on September 15, 2010. He made his Major League Soccer debut on October 2, 2010 against Seattle Sounders F.C. and assisted on one of the team's goals in the 3-2 defeat. He went on to make a total of four league appearances and register three assists.
Meanwhile, Toronto FC midfielder Julian de Guzman continues to recover from a routine operation to repair his meniscus that took place at the end of the 2010 season. He will be assessed by the medical team when he returns for preseason but is expected to be able to take part in training camp.