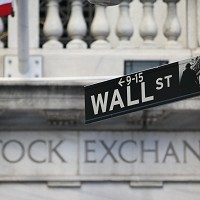 This article was last updated on April 16, 2022
Canada:

Oye! Times readers Get FREE $30 to spend on Amazon, Walmart…
USA:

Oye! Times readers Get FREE $30 to spend on Amazon, Walmart…

In the markets this week, the plot complications continue. Greece is on hold until Tuesday's vote of confidence in the present government. For now the EU is delaying new loans until new cuts are made in Greece – a process that may be ongoing through early July. There is also the Fed. Two days of FOMC meetings start tomorrow. Have they painted themselves into a corner, or will they hint at some sort of rate cap on certain treasuries which would imply unlimited Fed buying potential? As I wrote months ago. QE will live on, it's just that it will take on some sort of new name and be re purposed to fly completely over the heads of most people. Some are expecting the hints on new rate policy will come this week from the Fed. If they (and this includes folks like Bill Gross of PIMCO) look for the foundations of the next stock rally to be set. I still think there's a need for more market pain to justify what would amount to QE to infinity.
Technically, the markets appear geared toward continuing Friday's rebound, though fundamentally, there are some pretty good reasons why the bears may be succeed in clamping down on further upside activity.
Stock futures are a touch lower, but well off the lows of the night, which is a signal that the market wishes to build upon last week's modest Dow and S&P recovery.
While Greece isn't a big fish economically, it's the threat of contagion that scares the markets. In that vein, it's a good idea to keep an eye on spreads in Spain and Portugal this week for clues about contagion.
As of now, the CDS picture is ugly. Sovereign benchmark periphery: Greece 2025bp (+128), Spain 298bp (+10), Portugal 796bp (+14), Italy 182bp (+11), Ireland 785bp (+15).
Quick Crude Comment
I have a new t.v. show idea: Newsletter Writers Say the Darndest Things. We could resurrect Art Linkletter for this. After that failed OPEC meeting a few weeks back, I threw in the towel on $85 per barrel crude. No sooner had I don't that, the price of crude began to unravel on economic softening concerns. Crude got to a $91 handle last night. It actually appears as if the next stop for crude will end up being into the 80's. $85 looks more possible in the coming days, after all.
I will be posting an update to the short and long candidates list. I was early on Apple, but wow, now it;s down to 315, Will be updating this stuff.
Click
HERE
to sign up for my free newsletter about the latest market trends.
You can publish this article on your website as long as you provide a link back to this page.