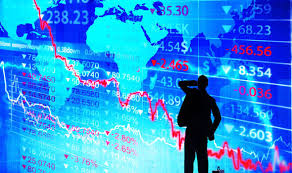 June arrives with traders overseas in a positive mood. The Nikkei rallied 1.0% this morning while the Dax and FTSE are both up 0.4%. US traders have been more cautious with US index futures flat.
The US Dollar is up moderately against pretty much everything as traders speculate on a potential June rate hike. Earlier this week, Fed Governor Brainard, a leading dove, left the door open to an increase. Overnight, SF Fed President Williams indicated he stil expects 3 maybe 4 hikes this year depending on the economy. Today, Fed Governor Powell is speaking on policy normalization which could give more insight into plans for rate hikes and how the Fed intends to start running down its balance sheet.
Today's economic data may also influence interest rate speculation in the US Dollar. ADP payrolls are the main hard data point and came in with big positive surprise of 253K way above street expectations adding to the case for a rate hike. Manufacturing PMI is the main soft data point. Traders may look for evidence of whether yesterday's soft Chicago PMI is isolated or a sign od a bigger slowdown. For nonfarm payrolls tomorrow, I think it would take a very negative surprise to knock the Fed off course with the economy near full employment.
Crude oil may also be active again today. Two days of declines were halted by a huge 8.7 mmbbl drawdown in API inventories announced late yesterday, and traders may look to the DOE figures for confirmation. Note that as is normal in a US holiday week, DOE inventories will be out at 1100 am EDT rather than the usual 1030 am.
Highlights of overnight included: China Caixin PMI fell below 50, a sign of potential trouble, while Australia slowed dramatically. Italy GDP was better than expected (which could encourage the government to call an early election). Greece manufacturing PMI improved but did not quite regain 50 (too little too late?) UK manufacturing PMI was slightly above expectations.
Sterling has been underperforming other majors today. The UK election is fast approaching, now only a week from today. There has been a wide variation in polls lately with some giving the Tories a 10 percentage plus point lead to grow PM May's majority and some suggesting she could end up losing her majority. Having been caught so badly offside in last year's Brexit Referendum, traders are likely to take a different, less complacent approach to this vote which could keep GBP pairs active in the coming days.
Chart Signals: Multiple round number tests underway
June starts with a number of markets including US 30, USDCAD and others sitting on significant round numbers. This indicates indecision among traders which way to move next but also suggests the potential for trading swings on today's developments.
North American and European Indices
US 30 is sitting on 21,000 trading between 20,915 and 21,070. With the index and its RSI rolling over, a double top appears to be in place and a downward correction possible. Next potential support at the 50-day average near 20,800.
US SPX 500 appears to be running out of gas. The index is holding above its 2,400 breakout point but continues to encounter resistance below 2,420. RSI rolling down from a lower high indicates momentum has downshifted into neutral with a downturn pending. Next support possible at the 50-day average near 2,374.
US NDAQ 100 is holding steady just below 5,800 consolidating its recent rally up from 5,575. A negative RSI divergence indicates upward momentum slowing and a correction possible. Initial correction support possible near 5,695 a 23% retracement of the previous advance.
UK 100 has paused near 7,550 within an emerging 7,500 to 7,580 trading range where it has started to digest the gains of the last six weeks. A negative RSI divergence indicates slowing upward momentum.
Germany 30 remains in a downtrend with resistance falling toward 12,660 from 12,700 and the index sliding toward 12,620. A bearish descending triangle continues to form above support in the 12,475 to 12,500 area.
Commodities
Gold remains under accumulation, consolidating its recent breakout from an ascending triangle in the $1,260 to $1,275 range. RSI indicates steadily increasing upward momentum. Next potential resistance near $1,280 then $1,295.
WTI has stabilized between $47.85 and $48.85 consolidating its recent selloff down from its 200-day average near $49.25. RSI remains below 50 which it needs to retake to call off the current downswing. Next downside support possible near $47.45.
FX
US Dollar Index climbing up from 97.00 as it trades between 96.75 and 97.65. RSI indicates downward pressure easing. It remains to be seen if this is a base forming or a rest stop within an bigger downtrend.
USDJPY held 110.65 Fibonacci support and has rallied a bit. So far, however gains have been contained by the 50-day average near 111.15 so this appears to be more of a trading bounce than an upturn. Next resistance near 111.90 with next support near 110.25 the 200-day average then the 110.00 round number.
EURUSD is sitting on $1.1200 having dropped back from $1.1260 where it appears to have completed a double top. RSI retreat indicates upward mo slowing and a correction starting. Next support possible near $1.1155.
EURGBP is still bouncing around between 0.8655 and 0.8745 consolidating recent gains. RSI suggests uptrend remains intact but upward momentum could be slowing.
GBPUSD continues to bounce around between $1.2800 and $1.2900 recently trading near $1.2850. RSI on 50 confirms sideways trend. Next support near $1.2775 and the 50-day average with next resistance near $1.2925.
USDCAD is sitting on the $1.3500 round number and its 50-day average. A rounded bottom in the RSI suggests the recent retreat may be over with an upturn pending. Initial breakout resistance possible near $1.3570 a previous channel top and a Fibonacci level.
CADUSD is holding steady near $0.7400 and its 50-day average. RSI neutral but a descending triangle suggests distribution. Next downside support possible near $0.7350 with initial bounce resistance near $0.7428 then $0.7460.